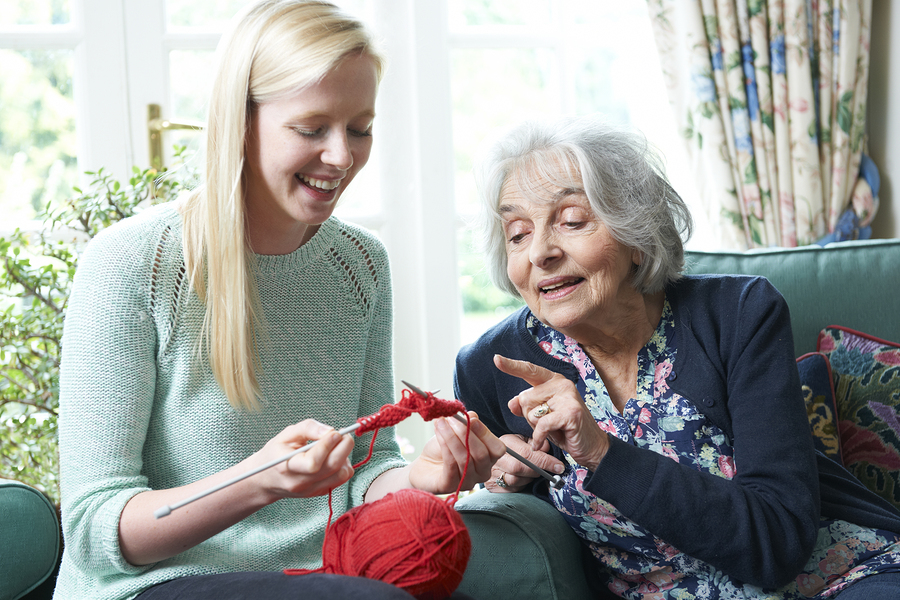 5 Fun Things Elderly Care Can Do with Seniors When the Weather is Cold
86-year-old Joyce hated winter. The cold weather and icy conditions made it hard for her to get outside. In the past, she had been stuck inside for most of the winter and was often bored. The days seemed to stretch on and on. When her daughter, Emily, realized her mother's mood seemed to change in the winter, she talked to Joyce about what was wrong. Joyce confessed her boredom and loneliness during the winter. After discussing options, both Emily and Joyce decided that elderly care was the right solution. Now, Joyce's winters are far less lonely. In fact, Joyce looks forward to the time spent indoors doing fun things with her elderly care provider who she now considers a friend. Below are 5 fun things that your aging relative could be doing with an elderly care provider.
#1: Craft Projects
Elderly care providers can help older adults to do craft projects to pass the time. If the senior needs supplies for the project, the elderly care provider can take them to the store to pick up supplies, ensuring they walk safely through the parking lot without slipping. While doing the project, the elderly care provider can help with steps that are difficult, like threading needles or reading instructions that are in small print.
#2: Baking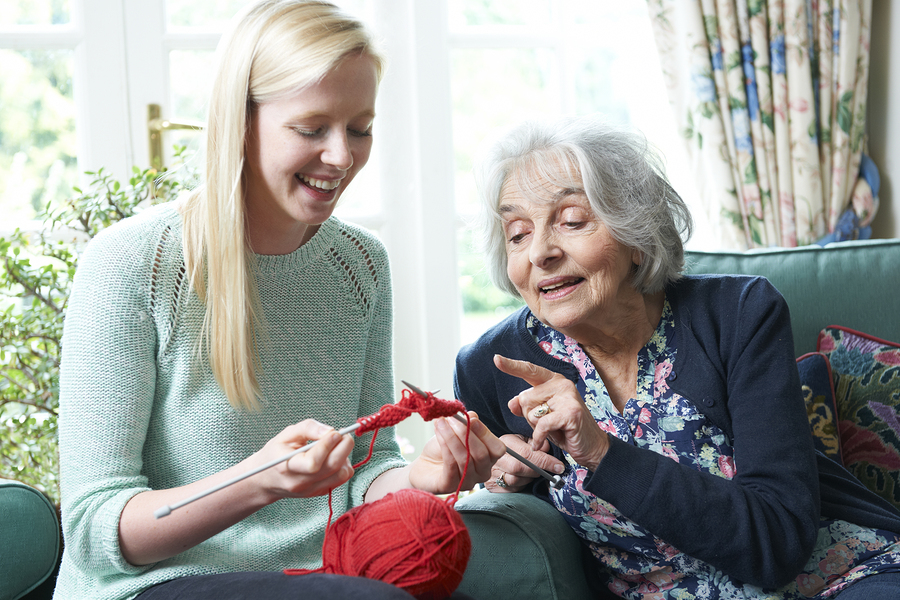 If your aging relative enjoys baking, an elderly care provider can help them to make breads, cookies, cakes, or any other baked good. The elderly care provider and older adult can go shopping together for ingredients. They can also bake together with the elderly care provider offering as much or as little assistance as needed.
#3: Researching Family History
Many older adults enjoy researching their family histories. Not only can it be a fascinating way to pass the time, it also allows them to pass their stories and the stories of their ancestors down to their younger family members. An elderly care provider can help your aging relative to conduct online research and organize information.
#4: Reminiscing
Reminiscing is an enjoyable pastime for many seniors. It involves remembering and sharing stories from the past. Elderly care providers can sit with the older adult and prompt them to share memories by asking about treasured keepsakes or looking through photo albums.
#5: Games
Older adults with a competitive streak may like playing games with an elderly care provider. Elderly care providers can play cards or board games. They can also work on crossword puzzles and jigsaw puzzles with the senior.
If you or an aging loved one is considering elderly care in Fairfax, VA, please contact the caring staff at Assisting Hands today. (703) 982-0050.
Latest posts by Lillian Funk (see all)