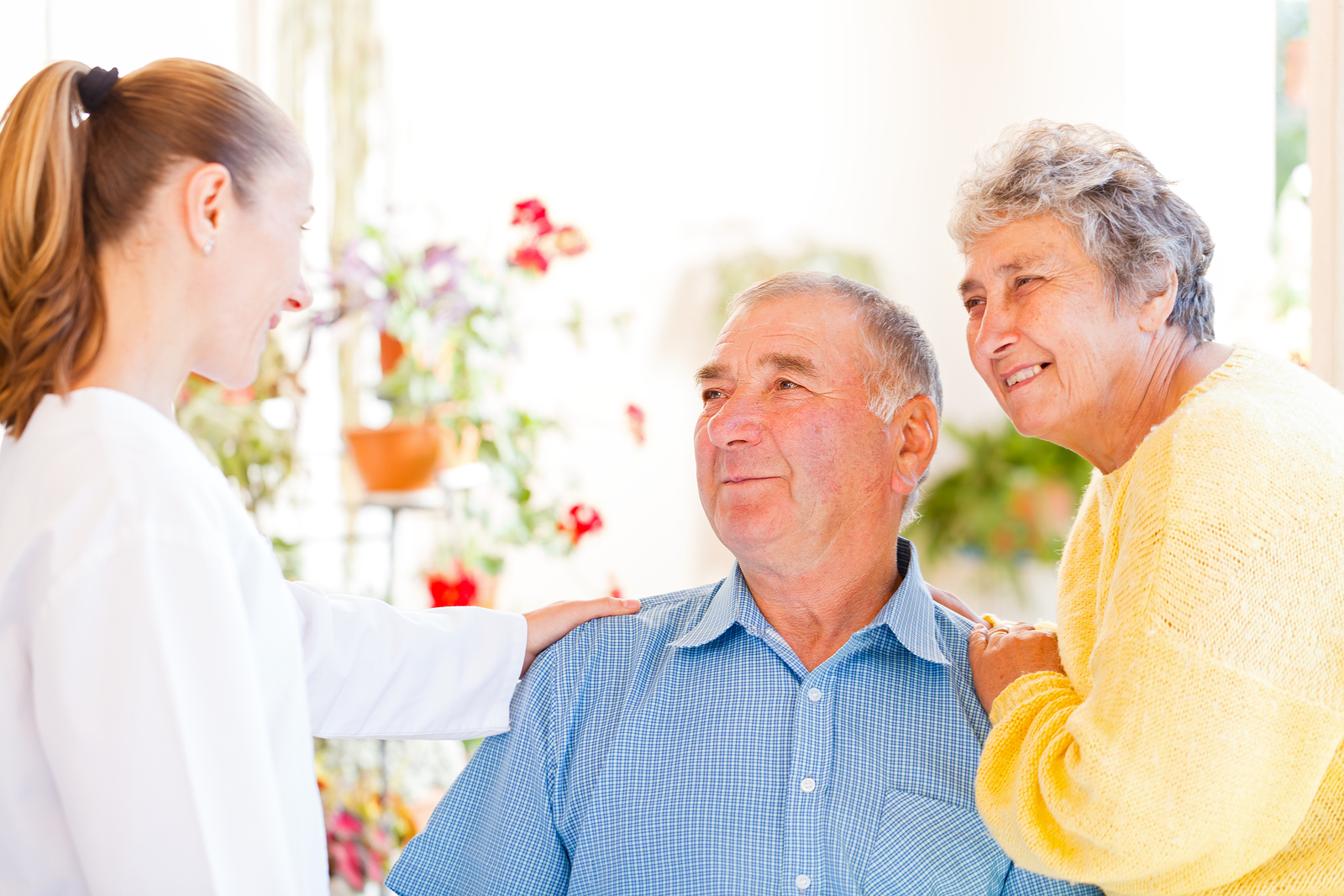 Tips for Communicating with Caregivers
If you've hired a professional home care agency to help with the daily household chores and health needs of your senior parent or loved one, you probably understand the importance of good communication between yourself, your senior, and the caregivers.
Sometimes family members live long distances from their senior, or might just have a busy life that takes up much of their time between their own children, households, and career.
Creating a plan of action for the needs of your senior receiving hired help in their home is important, but even more emphasis should be placed on developing great communication techniques that work for your specific situation and your seniors best interest so they can make the most of their relationship with their caregivers.
Educate your senior.
Before starting home care, be sure to let your loved one know what they can expect. Tell them that you are going to be bringing someone new into the house but that they will be respectful of your senior, their wishes, and their home. Let them know that they are there to help you, and if you think it will help, ask your senior parent to make a list of things that they might like to have help with around the house so that they can feel like they are in control of part of the situation.
Proper Introductions.
Introductions are important, especially with seniors who are letting a stranger into their private space to help with private matters for the first time. It can be helpful to introduce the new caregivers as a friend, to help form a bond and show that they are a trustworthy and compassionate individual that you already know. Make sure your senior parent feels involved in the process and listened to, and allow them to show the caregivers around their home if they are able and have a desire to.
Put it in writing.
To have an effective home care plan, and to make the most of your caregiver's time, it can be useful to put your wishes into writing so that nothing gets forgotten or misunderstood. When meeting with the caregivers for the first time, make sure the household and health needs of your senior parent are clearly conveyed, and that everyone is on the same page to proceed with a good understanding of what is expected by everyone.
Give them time.
With all things that are new, there can be an adjustment period. Your senior may have feelings of resentment that they are unable to do some of the simple day to day tasks that they used to be able to do unassisted, or they may have trust issues and be wary of new people in their home. Caregivers are trained and compassionate individuals but also may need a little time to develop a good bond with your loved one, especially if the senior isn't thrilled about their presence at first. Reminding your parent to be patient with the caregivers as they learn the new routine and surroundings should help with any frustration they are experiencing, and before long things should settle in and your loved one will appreciate the help and companionship they now have at home.
If you or an aging loved one is considering caregivers in South Riding, VA, please contact the caring staff at Assisting Hands today. (703) 982-0050.
Latest posts by Lillian Funk (see all)