Seniors often have to give up several things when they reach their golden years, including their driving privileges and their jobs.  The one thing that seniors in the Baby Boomer are choosing to not give up after retirement is their homes.  Aging in place at home instead of going to a nursing home or assisted living facility allows senior citizens to retain some of their independence in their everyday lives.  However, even when remaining at home, most seniors will need some type of care to ensure that they can live safely.  While some families can cover care for their senior relatives themselves, this can be very difficult or even impossible for other families.  In these cases, in-home care services are the ideal option.
Elderly home care services are personalized to help senior citizens as well as adults with disabilities with the specific care they need.  We will meet with you and your loved ones to determine their care needs and form a care plan that can be adjusted to their changing needs.
Your loved ones will be cared for by our highly trained and certified home caregivers.  Each of our caregivers is licensed, bonded, and insured, and they are also carefully screened to ensure we only send caregivers who have the skills and compassion to give your loved ones the care they deserve.  Our caregivers will provide excellent care for your senior relatives in Aurora IL and they are ready to respond to emergencies with CPR and First Aid training.

Complete Senior Home Care
Our senior care services can consist of a range of care activities depending on the specific needs of your loved ones.  During our initial meeting, we will carefully assess the care needs of your loved ones and work with them to form a comprehensive care plan.  Our senior care services can cover the following:
Help with Daily Routines: Seniors with chronic conditions or mental and physical imitations cannot easily handle their personal morning and evening routines. Our caregivers will help your loved ones with their morning and nighttime routines, including bathing, dressing, and getting in and out of bed.
Transfer Assistance: We can help your loved ones get in and out of bed as well as help them move between their wheelchair and their couch or recliner.
Bathing and Showering: Many seniors may need assistance when it comes to bathing or showering. Our caregivers can help your loved ones with bathing.
Restroom Use: If your loved ones need help going to the restroom, our caregivers can provide full or partial assistance.
Getting Dressed: Our caregivers will help your loved ones get dressed in the mornings and evenings before bed.
Personal Appearance: We can help your loved ones maintain their personal appearance by assisting them with their personal hygiene and grooming.
Incontinence Care: We can help seniors who struggle with incontinence by helping them clean up and change their clothes.
In addition to personal care, we provide the following services to help your senior loved ones around their home:
Meal Preparation: Our caregivers will prepare regular meals for your loved ones to ensure they get enough nutrition. We will account for their dietary restrictions and clean up afterward.
Transportation: With our transportation services, we can give your loved ones rides to doctor appointments and family events and help them take care of errands such as grocery shopping.
Light Housekeeping: The physical work that goes into housekeeping is difficult for most seniors to handle. Our caregivers can perform some light housekeeping tasks to keep the home in order.
Companionship: Many seniors do not get enough social interaction which can contribute to feelings of loneliness and depression. Our caregivers will provide your loved ones with companionship by getting to know them and building a personal relationship.  We will engage them in friendly conversation, games, and other hobbies.
Contact us for a Free In Home Consultation in Aurora IL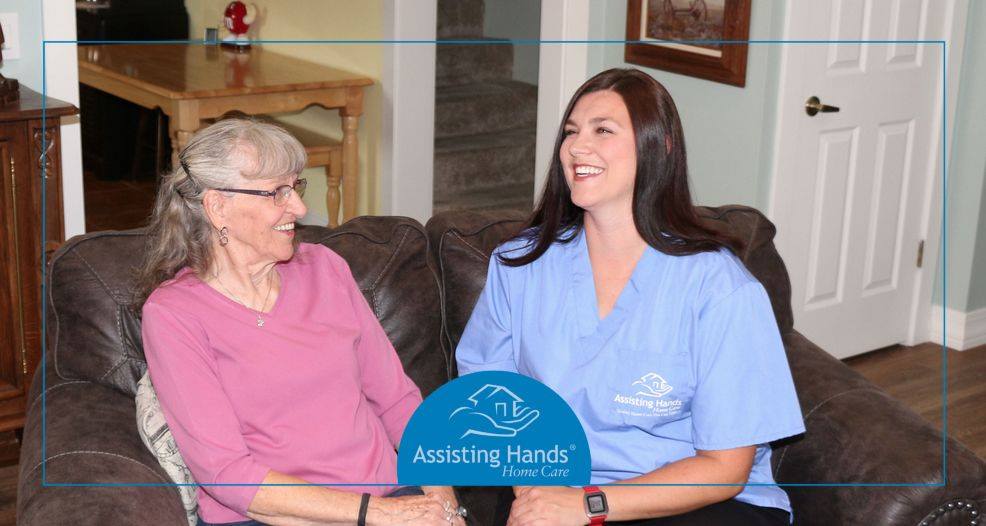 If your senior loved ones could benefit from professional home care to age comfortably at home, contact Assisting Hands Home Care.  Our caregivers are ready to provide effective and compassionate care for your senior relatives in Aurora, IL area.  You can reach us at (630) 948-8193 for more information about our senior home care services.
---
Related Services:
Senior Home Care Batavia, IL
Senior In Home Care Bartlett, IL
Senior In Home Care St. Charles, IL