Assisting Hands Home Care provides transportation and errand services for senior citizens and adults with limitations in Naperville, IL and surrounding areas in DuPage county (See All Served Areas).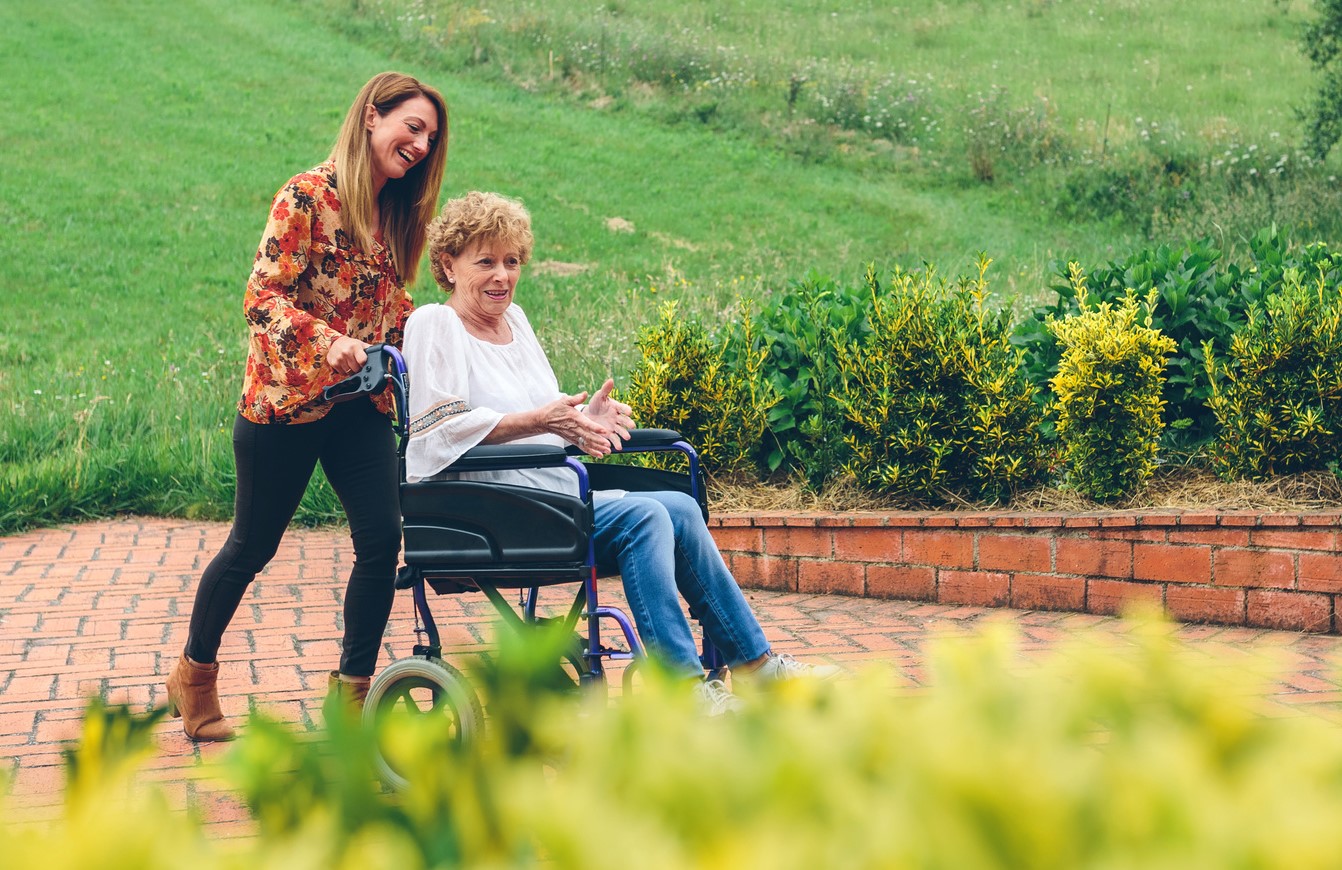 Transportation Services for Elderly and People with Disabilities
Our caregivers can give your senior loved ones rides to doctor appointments, religious services, family gatherings and other events so that they do not miss out on their favorite activities.
We can also take care of essential errands such as grocery shopping.  With these services, your loved ones will still be able to maintain the freedom they had when they could drive themselves.
It is common for senior citizens to give up certain activities as they get older because they can no longer handle the activity effectively or safely.
Driving is one such activity that senior citizens eventually give up because it can be dangerous to drive if seniors have impaired vision or limited mobility which can result in slow reaction time.
Sometimes senior citizens understand that they need to give up driving, but there are also instances in which the family has to convince their senior relatives to give up driving.
It is important to talk to your relatives about giving up driving if they are starting to get tickets regularly, get lost when driving, run out of gas, or lose their keys.
When having this conversation with your loved one, make sure they understand that it is dangerous for them to continue driving.
When senior citizens stop driving, they are giving up a part of their independence.
It helps to have an alternative in mind when discussing giving up driving with your loved ones so that they do not feel like they are completely losing this freedom.
Transportation and Errands in Naperville, IL area
When you call Assisting Hands Home Care – Chicago for transportation and errands services, we will meet with your loved ones and create a schedule for necessary rides and errands.
Your loved ones can also choose to have our caregivers handle their errands while they relax at home.  We can cover the following with our errands services:
Grocery shopping
Prescription pickup
Medical transportation (non-emergency)
Wheelchair transportation
Home delivery
Mail delivery
General transportation assistance
One of the most frustrating aspects of giving up driving is that senior citizens can no longer drive themselves to important appointments or activities.  With our transportation services, we can help seniors get to the following:
Doctor appointments
Family events
Religious services
Social gatherings
Recreational activities
Personal Transportation for Senior Citizens – It's Like Having a Personal Driver
The ability to drive gives people the freedom to go where they need to go and when senior citizens give up driving, they are giving up a major part of their independence.
We help give your senior relatives this sense of independence back with our senior transportation and errands services.  Your loved ones will still be able to take care of their errands and get to important events much more safely than if they were to drive themselves.
Call Assisting Hands Home Care
Our caregivers will help your loved ones in and out of the vehicle and help load and carry in items. Contact Assisting Hands Home Care Naperville at (630) 352-3656 if you have a senior relative that could benefit from our transportation and errands services
---
Related Errand Services for Seniors Services:
Client Reviews