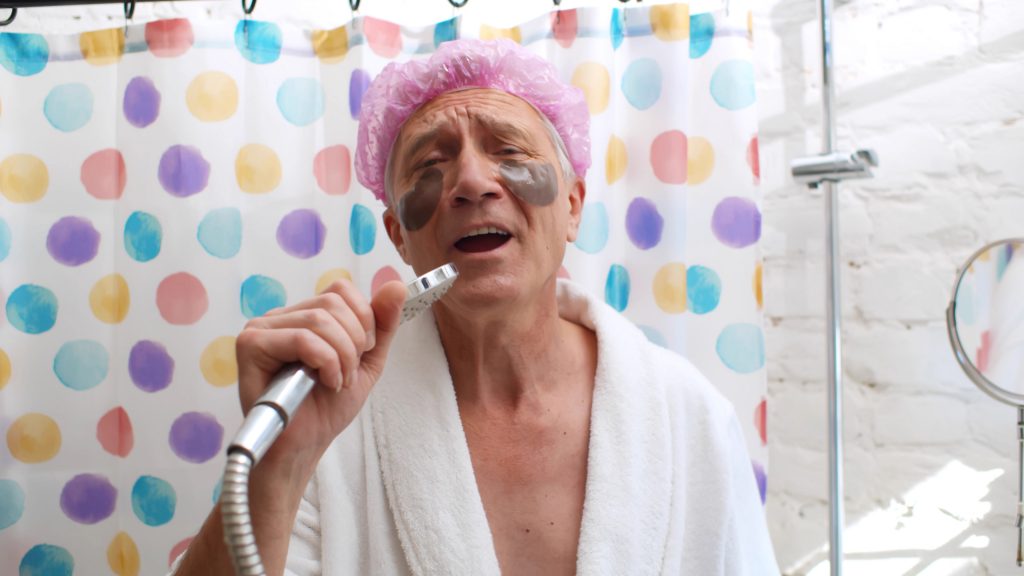 Why Do Seniors Refuse to Bathe?
Bathing is an important part of personal hygiene for people of all ages. However, some seniors may reach a point where they refuse to bathe. There are many reasons why seniors may stop bathing including being ill, having depression, or being embarrassed to do so. If you have a senior loved one who is refusing to bathe, it is important to figure out the reason why so you can address the problem and help them start bathing again.
Common reasons why seniors may refuse to bathe
Dulling Senses
As people age, their senses decrease and one of those is a sense of smell. They may not notice that they have a bad odor and may take showers and do laundry less frequently.
Suffering from Depression
Those suffering from depression may not have the motivation to take care of their daily personal hygiene. It is important to address depression signs and encourage the senior to see their doctor.
Fear of Falling and Feeling Pain
Seniors know that the bathtub is a hazard as it can get wet and slippery and increase the risk of a fall, so they may be afraid to use it. Some seniors may not like being cold as it causes their joint pain to worsen. Those suffering from dementia may have even more issues with the bathroom as they may hallucinate or fear water overall.
Boredom
Over time, seniors may not have as many social activities to attend as they did previously so they may not want to take a shower for a day that is not going to be very special. They also may not remember how many days it has been since they last showered.
Cognitive Decline
If your loved one is suffering from Alzheimer's or dementia, they may refuse to keep up with personal hygiene and it may be very difficult to convince them that it has been a while since they've showered. If they are suffering from changes in behavior, depression, or inability to track their time, the task of convincing them to bathe may be almost impossible.
Modesty or Shyness
Most seniors will be reluctant for others to help them with personal hygiene. They may experience shyness or be raised modestly so it may be uncomfortable for them to bathe in front of others.
Losing Control
Seniors may feel like they are losing control over their lives the more they need help. Most want to keep their independence for as long they can and that includes using the bathroom by themselves and maintaining their personal hygiene as well.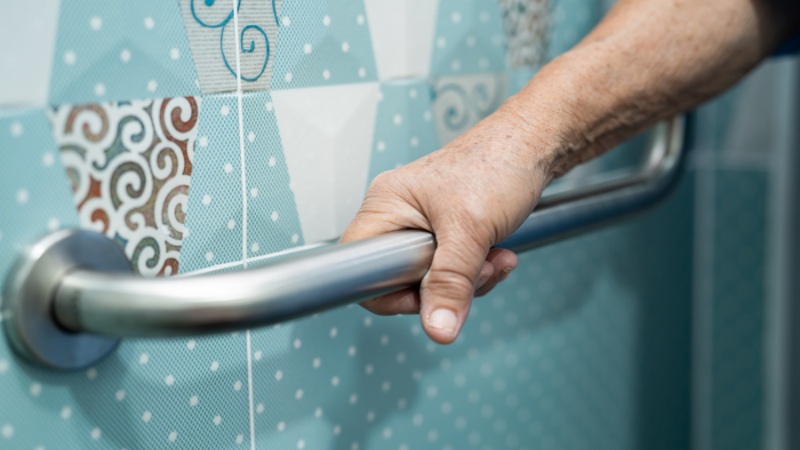 Tips on how to convince the elderly to take a bath
If you are dealing with an elderly person who is afraid to take a bath, there are some tips and tricks you can use to make that process go smoother.
Focus on Safety
Make sure that the bathing environment is safe so that they feel comfortable before bathing. Some things you should do to ensure this include:
Making the water a comfortable temperature
Using a rubber mat to avoid slips
Keeping everything you will be using close
Using a shower chair
Using a handheld shower
Wiping up any spilled water to prevent falls
Prevent Embarrassment
Your senior loved one may refuse bathing because they are embarrassed that they need help. Here are some things you can do to help with that:
Use large towels for coverage while undressing
Keep a towel over private areas while bathing
Have them help as much as they can
Keep a light conversation to ease embarrassment
Make Hygiene Exciting
Make bathing day exciting by using special products to make them feel extra nice.
Set-up a lunch date with a friend or family member on bathing day. This will give them extra motivation to bathe.
Play music they like to make bathing more exciting
If you've tried all the above options and they have not worked, here are a few more to you can try to implement.
Partner with their Doctor
Work with their doctor to determine if they have depression that needs to be treated. This may give them more energy and help them be more motivated to keep up with personal hygiene.
Avoid Power Struggles
You should try to avoid power struggles with your loved one. Instead, on bath day try to set-up a special lunch or dinner date with a friend that will require them to get pampered. This may be a bit of bribery, but it can go a long way in helping your loved one get motivated to bathe.
Finally, if none of these suggestions work, you must come to a compromise. You may have to figure out the best time and mood for your loved one to be comfortable doing their hygiene activities. If you are unable to handle the hygiene needs of your loved one, it may be time to seek help from a professional home care agency that can help.
If you have run out of options on convincing your loved one to take a bath, you may have to be content with sponging them instead. This means that you must walk them through the process, speak gently, and help them understand what is happening. Sponging means that you will use a warm washcloth to wipe all their body parts including the groin area, armpits, feet, and any skin folds. This will help avoid bad odors until the next shower.
It is important for seniors to shower so they can avoid skin and yeast infections and skin tears. It also helps them feel better as they will look better if they keep up with their appearance. Seniors should aim to shower at least twice a week, but this is not a rule set in stone, so it will vary from person to person.
If you are having trouble with your senior loved one taking a bath or they need help with personal hygiene and other tasks, Assisting Hands Home Care can help. We offer senior care services in Hollywood, Pembroke Pines and Miramar, FL and the surrounding areas of West Broward County, FL. If your loved one is struggling with personal care, call us today at (954) 644-7276 to learn more about how we can help your senior loved one age in their own home.