WHY OUR CLIENTS CHOOSE US
Assisting Hands exemplifies compassion, dependability and dignity to all of our clients.
Our company was founded on the principles of caring for others in a way that we would also want to be cared for which is made evident through our nationwide team of trained professionals who feel called to give care. Providing non-medical in-home healthcare in the privacy of a client's home or Assisted Living Facility, 24 hours a day, 7 days a week is why you can confidently rely on Assisting Hands Home Care even if you require overnight care.
Assisting Hands Home Care® is an integral part of the communities we serve. For more than 15 years, we've been there when you need us. There is nothing we care about more than the safety of our clients, our caregivers, and our employees.
This commitment continues as we monitor the situation around Coronavirus/COVID-19. This situation is evolving quickly and each day we learn more critical information. Please be assured, we are closely monitoring guidance from the CDC and federal and local health authorities.
We'd like to take this opportunity to share more about what we're doing as corporate citizens and residents in your communities.
Our caregivers are trained to recognize symptoms.
The trained Caregivers report their findings to the office.
Infection Control procedures are put in place to direct the caregiver and client on what needs to be done once symptoms are identified.
POA or Responsible Party including the Care Manager or Social Worker of the client is notified.
Bring the world's best in-home care services to you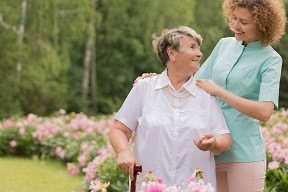 Alzheimer's Care
Caring for a loved one with Alzheimer's can be an extremely challenging experience for families. We believe in using a team approach that includes coordination with doctors, nurses, social workers, therapists and family members.
Dementia Care
In-home care is most often the best choice of care for a dementia patient. Many families prefer to keep their loved one at home so they can remain in familiar surroundings with less disruption to their routines, resulting in less confusion.
Transitional Care
Our comprehensive transitional care program helps ensure that you will remain safely and comfortably in your home when transitioning from a hospital or rehab.
Parkinson's Care
Our caregivers are trained to adapt to the changing needs of the client and understand that no two people experience Parkinson's Disease in the same way. Our main goal is to improve the quality of life for both the patient and the family.
Orthopedic Care
When post-surgery makes walking, standing or driving difficult, you can rely on us. Our compassionate caregivers provide exceptional home care services to support anyone of any age.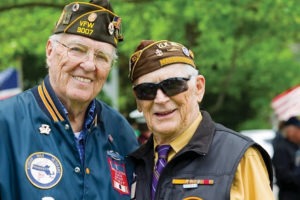 Veterans Care
As a Veteran, you may qualify for in-home care services. We are an approved provider for the VA. Ask your social worker if you may qualify for a home care benefit.
Hospice Support
Our caregivers are trained to offer support, companionship and personal care to a loved one as their condition declines. Our goal is to bring them dignity, comfort, and quality of life.
Stroke Care
If you have a family member who has survived a stroke, then you know they need consistent care to make a recovery. We will follow a customized stroke recovery plan to suit the specific needs of your loved one.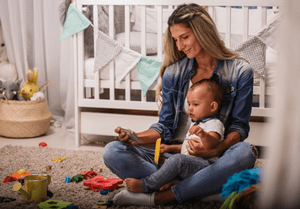 New Mommy Respite Care
Our services aren't just for seniors and their caregivers. Respite care in Littleton, CO provides the much-needed break that both working mothers and stay-at-home moms need.
Our services are provided to anyone, in any situation that makes living independently more difficult.
Aging, illness, or disabilities can put a person in an unexpected state of home care needs which often times can create an urgency for care. We are prepared and ready to step in to offer the care you or your loved one would want.  Our certified, bonded, and insured caregivers have the compassion and skills necessary to help overcome the challenges you and your loved one may be facing.
Keeping a loved one in the comfort of their own home is priceless.
After a long hospital stay, for example, coordinating the logistics of bathing, meal prep and cleanup, pharmacy runs, etc. can be overwhelming, especially if the patient has adult children whose career requires full-time work. Rather than leaving a good paying job to take care of mom or dad, many families turn to a caregiver. There are four primary ways to pay for home care.
You've come to the right place! Our care
managers are here to help.
We can help you safely remain happy and at home.
Fall Prevention & Safety
Millions of Americans are at risk of becoming victims to the leading cause of accidental home injuries – slips and falls. All age groups are affected, with adults over age 60 years old ranking highest for these injuries.
Assisting Hands® can help reduce the risk of falling for you or a loved one. Our trained, professional caregivers help ensure safety whether you are transitioning home from a recent hospital stay or if there is a need for ongoing assistance, our caregivers can be there.
RECEIVE A FREE COPY OF SAFE At Home Fall Prevention