At Assisting Hands® Home Care we understand the importance of staying connected during challenging times that require you or a loved one to remain in place.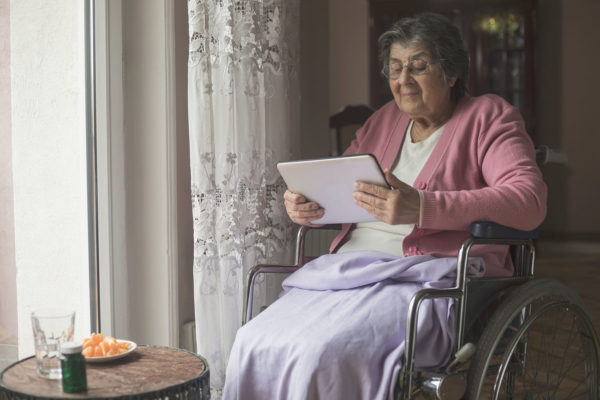 This is why we have begun offering virtual visits with an experienced and compassionate caregiver through our Assisting Hands EnsureConnect™ program.
This innovative virtual visit which takes place with a choice of methods, helps to reduce isolation through the use of guided conversations while assessing overall wellbeing. FaceTime, video chat, and phone calls to make it easy to choose the option that works best for you or your loved one.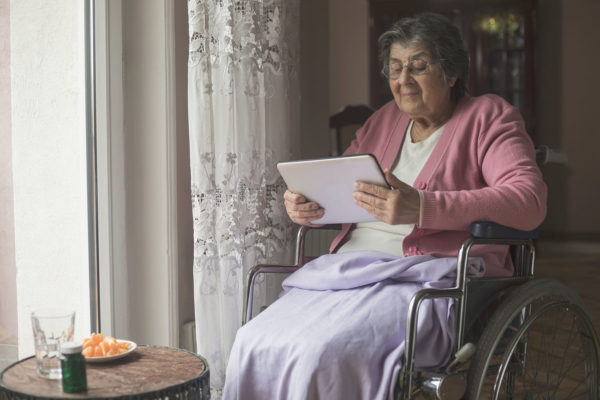 1. Our caregivers are trained to monitor for changes in mood or mental status and physical appearance – with all of their observations immediately available for relatives through our family-friendly online portal.
2. Caregivers can also provide assistance and comfort by: coordinating home deliveries, playing virtual games, stimulating conversations, providing medication and exercise reminders, decrease isolation, check supplies, read to clients, arrange transportation to necessary appointments, and more.
3. Our in-home care services also help during this time of need and include daily necessities such as cleaning, pet care and feeding, prescription pickup, grocery shopping, companionship, dressing, and other services to help clients manage their day-to-day activities.
Assisting Hands caregivers adhere to the CDC recommendations for personal protective equipment when we come to your loved one's home.