Taking Care of a Disabled Adult Spouse at Home
When a disability occurs, the event can be devastating. In an effort to maximize comfort, the spouse suffering from a disability almost always elects to receive care at home. Spouses, as caregivers, dedicate time and energy to support their disabled partner. Fortunately, providing in-home care for a disabled spouse can be handled with a mix of tenacity and practical solutions.
How widespread are disabilities?
Disabilities are common, with 5.6 percent of working Americans claiming short-term disability (defined as six months or less) due to reasons such as pregnancy, illness or injury. More than a quarter of people in their 20s will be unable to work for a year due to a disabling condition.
What are types of disabilities?
Adults may become disabled for any of numerous reasons. The most common short-term disabilities include pregnancies, musculoskeletal disorders and injuries, like sprains or fractures. Long-term disabilities also include musculoskeletal disorders and pregnancy as well as mental conditions, like depression and anxiety.
How do spousal roles change?
Serving as a caregiver to a disabled spouse can be emotionally stressful and physically exhausting. The caregiver may at times feel resentful toward the disabled spouse, perceiving the situation to be unfair and frustrating. These negative emotions can stress a committed relationship.
The level of cognitive function in the disabled spouse also plays a significant role in the relationship between the partners. Despite the constant challenges, the experience of caring for a vulnerable partner can be incredibly rewarding and gratifying for the caregiving spouse.
How important is positivity?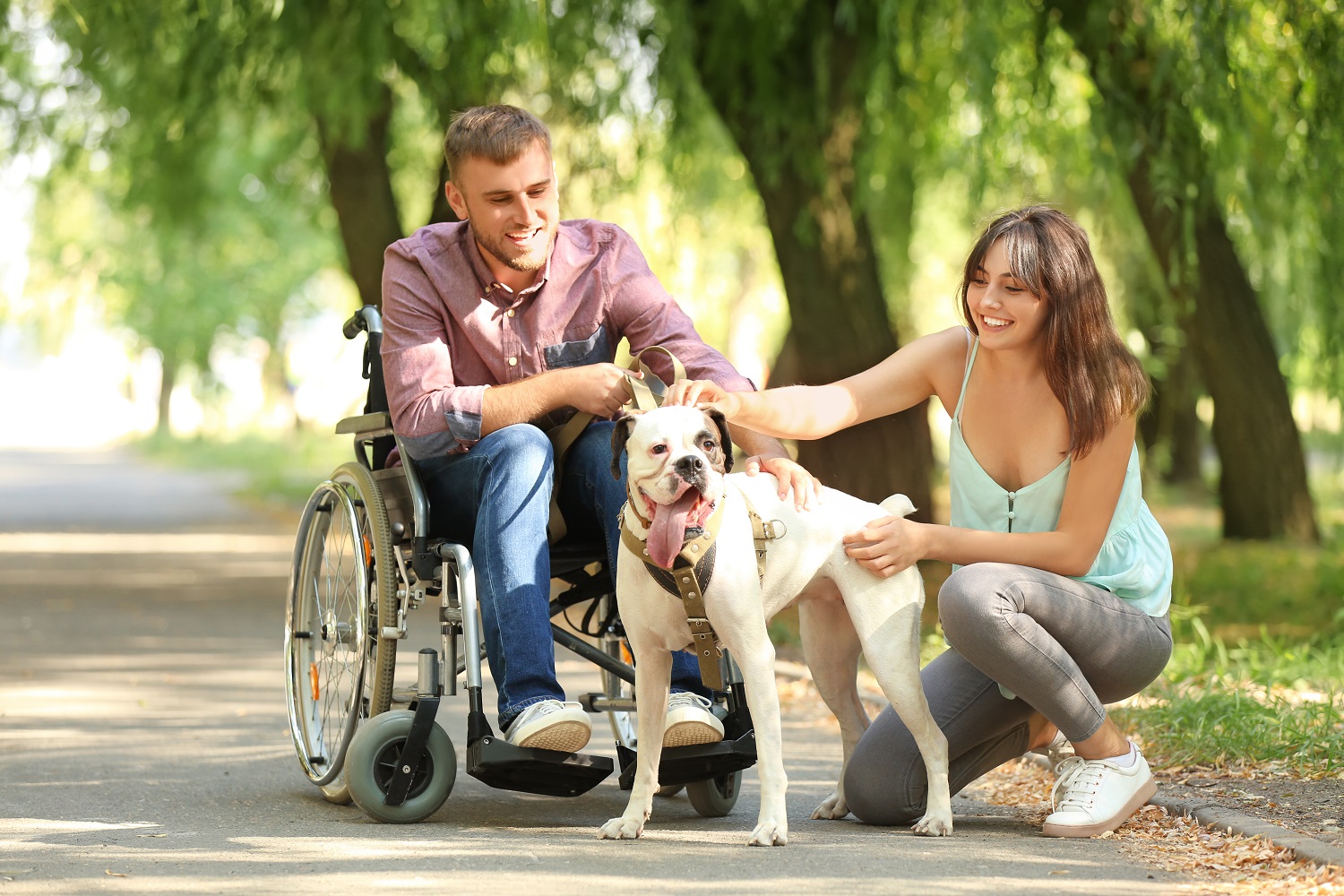 Given the dire situation of a disability, the affected individual is likely to experience feelings of diminished self-worth. Functioning in daily life as the disabled individual once did becomes nearly impossible. Grieving for this loss of competence is normal and expected.
Remaining hopeful toward the care recipient is essential for the caregiving spouse. Being a cheerleader for the disabled partner motivates the latter to function as much as possible despite circumstances. Finding the positive aspects also promotes healthy self-esteem in the disabled spouse.
Empowering the spouse with the disability goes a long way in encouraging a positive outlook. When asked questions, allow the spouse with the disability to answer. Such engagement with others is vital. Plus, when milestones are reached, take time to celebrate the accomplishment.
How do support groups help?
Equally important is for the caregiver to remain positive in the midst of caregiving responsibilities. Support groups are invaluable resources for caregivers. Participating in online or local groups help caregivers feel less alone and fearful, knowing other spouses are in a similar predicament.
National support groups that focus on disabilities may also be considered. These groups offer a range of valuable information, recreational opportunities and helpful services for those with disabilities. While serving as a resource for the disabled spouse, national groups also reduce caregiver isolation.
Additional sources of support include friends and family. These individuals can provide support, whether to a small or great extent. Plus, healthcare providers and counselors can provide a wealth of ongoing support for both the caregiver and spouse suffering from a disability.
How should the home be prepped?
As mentioned, remaining at home is the preferred choice for those with a disability. The home may be modified to better accommodate the spouse with the disability. Adaptive equipment, like a wheelchair or hospital bed, are practical and useful to both the caregiver and spouse with disability.
A raised toilet seat, bedside commode, lift chair and shower chair make it easier for those with disabilities to engage in the activities of daily living. An emergency device is extremely critical in the event the spouse with the disability needs to call for help.
In the event the couple plans for a weekend excursion, the caregiving spouse might look into places that are, for instance, wheelchair accessible or that feature ramps, portable walkway mats or similar assistive equipment. A change of scenery is preferable to being continuously bound at home.
Do caregivers need self-care?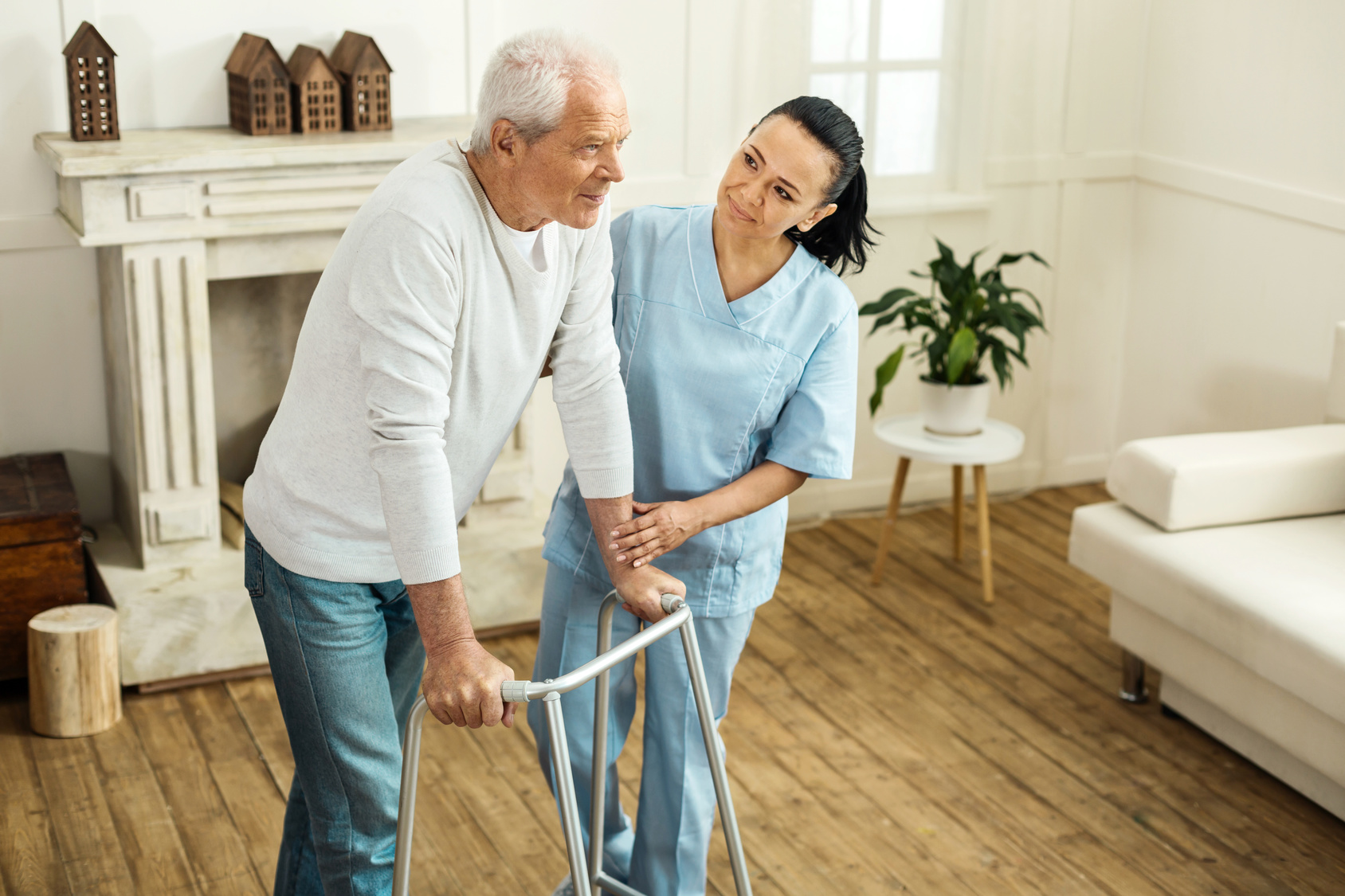 In short, yes. Caregiving spouses should take frequent breaks in efforts to maintain their physical and emotional health. Caregivers who maintain outside interests, including hobbies and friendships, are rejuvenated enough to deliver optimum care to a spouse with a disability.
Balance is important when caring for a partner suffering from a disability. Caregiving should not consume the caregiver's life. When overwhelmed by caregiving responsibilities, burnout results and leads to ineffective care. Prevent exhaustion by delegating caregiving tasks to members of a support system.
Offering the most focused and compassionate care means the caregiving spouse will require personal time. Respite care is the solution. Home care agencies are staffed with professional caregivers who are available to step in a few hours while the primary spousal caregiver goes on errands or takes a break.
When the caregiving spouse has work obligations and cannot be at home continuously, an in-home caregiver may be hired. Bringing in professional support may be cost-prohibitive, depending on how extensive the desired services may be. The expense may be manageable if the level of care is low.
Spouses with partners who are disabled have ample help at home when they turn to Assisting Hands Home Care. Our professional caregivers are available for short- or long-term durations. Whether your spouse is on short- or long-term disability, our home care solutions are feasible.
Assisting Hands Home Care also provides convenient respite care. Caregiving spouses have plenty of opportunities to socialize with friends, go to the gym or grocery shop, while refreshing both their batteries and outlook. We also accommodate urgent respite care when the need arises.
Caregivers from our home care agency are experienced in helping adults with disabilities live their lives to the fullest. The activities of daily living are less challenging with the help of our compassionate caregivers. Whether your spouse needs 24-hour home care, after-surgery care or VA home care, Assisting Hands Home Care representatives will customize a care plan for your loved one.
Families in Will and Kendall Counties in Illinois continue to rely on Assisting Hands Home Care for the most comprehensive home care assistance. Call Assisting Hands Home Care at (815) 281-5276 to consult our helpful home care team when a short- or long-term disability occurs.