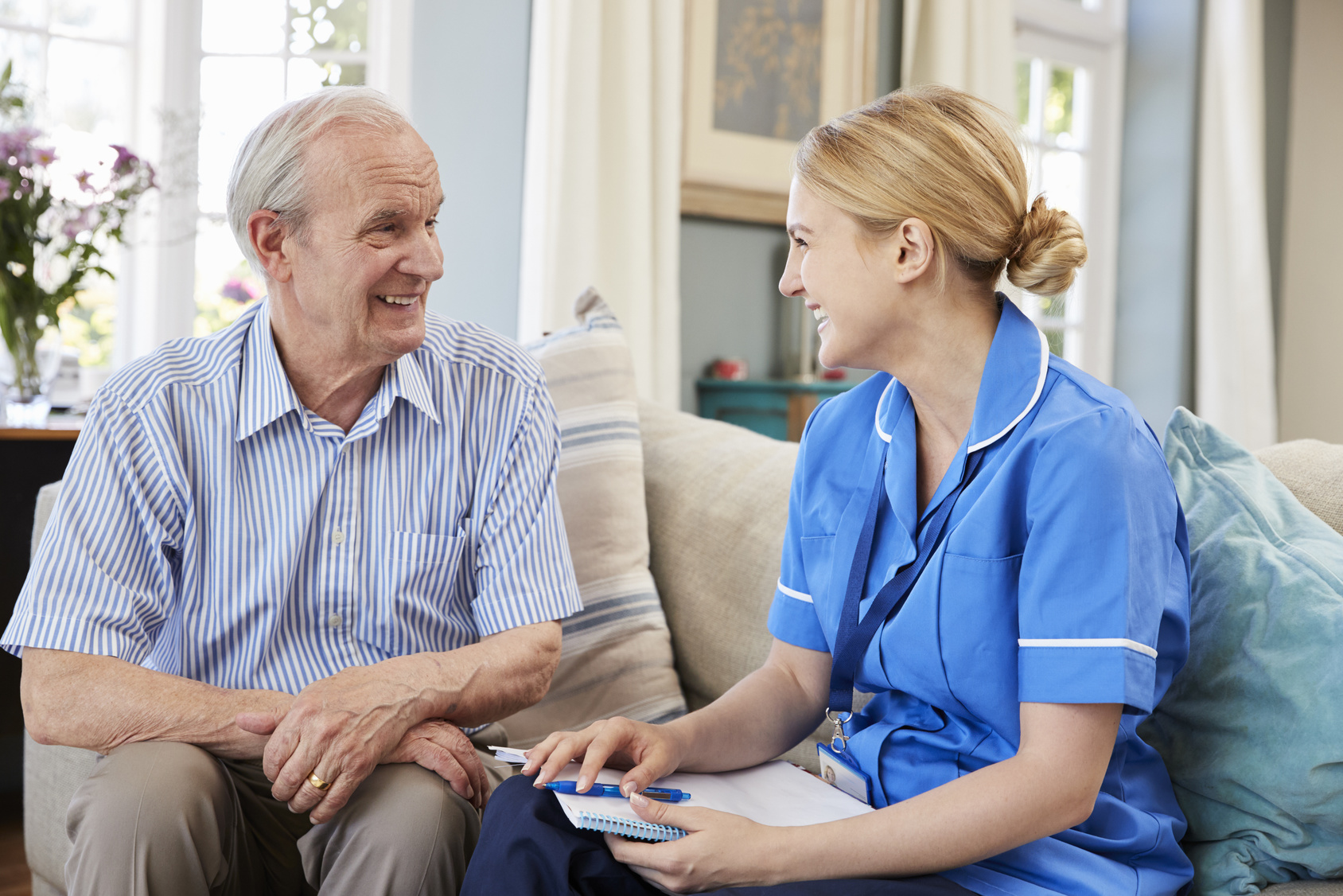 At Assisting Hands, we provide personalized senior home care services that are specifically tailored to accommodate the care needs of your loved ones in Plainfield, IL area.  We start with a meeting with you and your loved ones to determine their specific care needs and evaluate the safety of the home.  We will then work with you and your loved ones to form a care plan that accommodates their care needs and schedule.  Once the care plan is complete and approved, we will assign a caregiver who we believe will be a great fit with your loved ones.
Help with Activities of Daily Living (ADLs)
Our caregivers are ready to help your senior loved ones with a range of personal activities including restroom use, bathing, and other personal hygiene activities. Our senior care plans may include the following personal care tasks:
Bathing and Showering: It is important for seniors to bathe regularly. We can provide full or partial assistance to help them shower or bathe each day.
Restroom Use: We are ready to provide full or partial assistance if your loved ones need help using the restroom.
Dressing: We can assist your loved ones as they get dressed in the mornings and in the evenings.
Personal Appearance: We can help your loved ones maintain their personal appearance by helping them comb their hair and brush their teeth among other activities.
Incontinence Care: If your loved ones struggle with incontinence, we can help them clean up and get changed if there is an incident.
Mobility Assistance: If your loved ones have limited mobility, we can help them move around the home and get up from their bed, wheelchair, or recliner.
Our senior care plans can also include the following to help your loved ones around the home:
Meal Preparation: It is important for seniors to eat regular meals to avoid malnutrition. Our caregivers will prepare meals for your loved ones that accommodate their dietary restrictions.
Transportation: If your loved ones do not drive, we will provide transportation to get them to doctor appointments, family gatherings, and other events. We can also help with errands such as grocery shopping.
Light Housekeeping: It is important to keep the home clean for a safe, heathy living environment. We will help with basic housekeeping tasks such as dusting, vacuuming, and laundry to keep the home clean.
Companionship: Our caregivers do more than just provide care for your loved ones. They will also be their friend and companion.  Our caregivers will engage your loved ones in conversation and fun activities to build a personal connection.
Senior Home Care Services in Plainfield, IL and surrounding areas in Will and Kendall counties
When the baby boomer generation started reaching retirement age in large numbers, the increased need for senior home care became a national discussion.  In previous years, families did not have many choices when it came to providing care for their elderly loved ones.  It was typical for seniors to leave their homes for nursing homes or assisted living facilities when they could no longer care for themselves at home.  However, healthcare professionals have since recognized the benefits of seniors receiving care in the comfort of their homes.  Home care is now the preferred option for many families when their loved ones reach retirement age.
Assisting Hands Home Care provides senior home care services to help senior citizens age in place in Plainfield, IL and the surrounding communities of Will and Kendall counties.  Our licensed caregivers have the training and experience to provide exceptional care and companionship for your elderly loved ones as they continue to live in their home.  We will work with you and your loved ones to create a care plan that includes personal assistance and help around the home.
Before our caregivers are assigned to our clients, they must pass a background check and complete our training program.  This ensures that we only send trusted and compassionate caregivers to your loved one's home who will provide excellent care and treat them with respect.  Each of our caregivers are bonded and insured and they are also trained to provide CPR and First Aid.
If you have senior loved ones in the Plainfield, IL area who wish to age in place but need assistance to do so, contact Assisting Hands Home Care for our senior home care services.
Complimentary In-Home Senior Care Assessment
We are committed to providing the personal care your senior loved ones need so they can age safely and comfortably in their homes.  Call us at (815) 281-5276 for a free in-home assessment.
---
Related services:
Client Reviews