Assisting Hands Home Care provides senior home care services for senior citizens in Bolingbrook, IL and surrounding areas in Will County.
Our senior care services will allow your elderly relatives to receive the care that they need to live safely at home.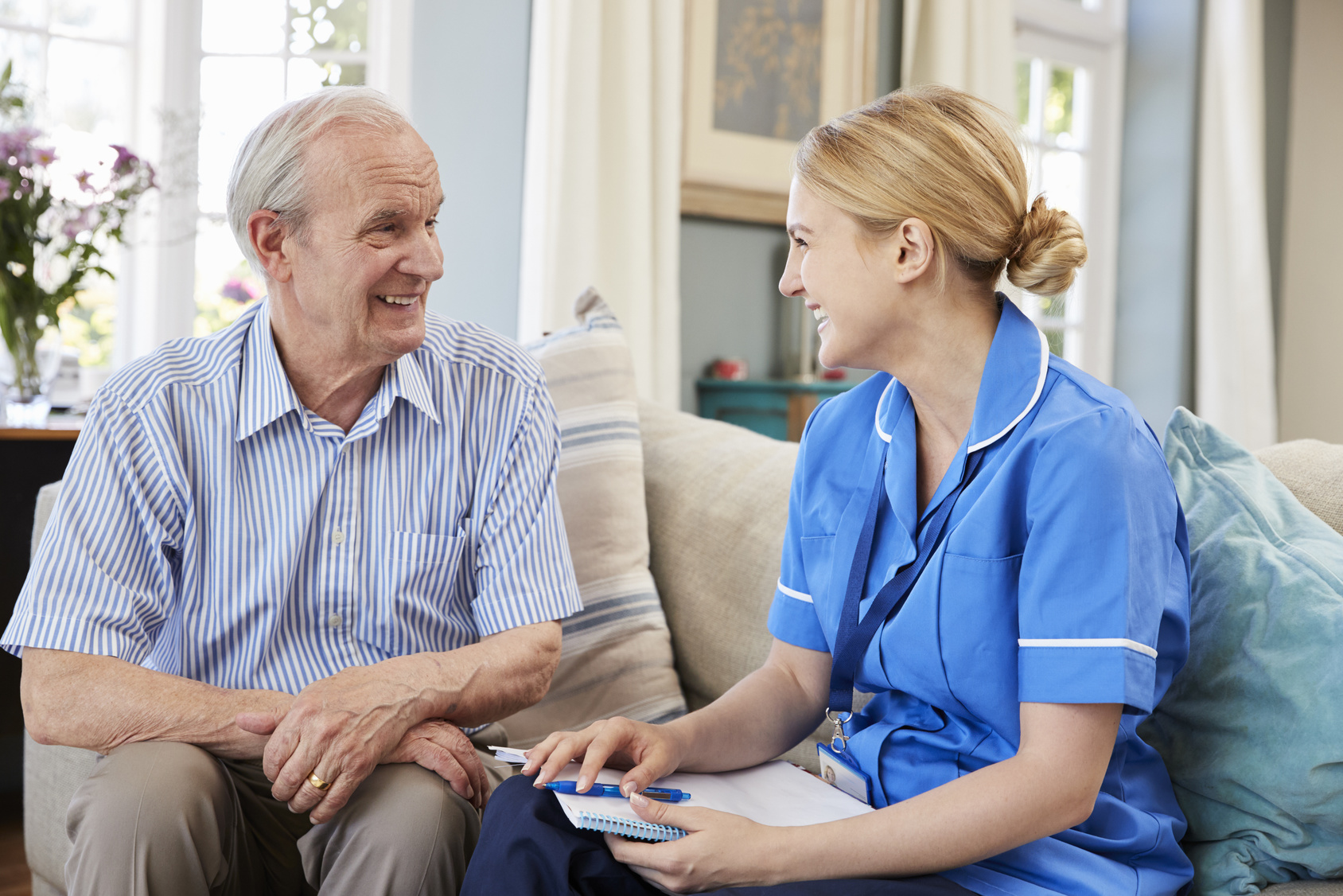 Call Assisting Hands Home Care at (815) 281-5276 to learn more about how we can help your senior loved ones in the Bolingbrook, IL area.
Senior Home Care Services in Bolingbrook, IL Area
The relatives who are the most respected within families are the eldest relatives. This is because they have spent a great deal of their lives caring for and supporting their families. That said, when seniors begin to need everyday care, families naturally want the best for their elderly relatives.
Quality senior care can come from various outlets; however, seniors are preferring to age and receive care within the comfort of the own homes. Sometimes, families may have someone act as a family caregiver to their elderly loved one. But even in such a case, family caregivers can only provide so much assistance. Assisting Hands Home Care can help with in-home care through our senior care services in Bolingbrook, IL and surrounding areas in Will County.
Licensed and Experienced Caregivers
With our comprehensive elderly care services, Assisting Hands Home Care can help elderly individuals in Bolingbrook, IL and surrounding areas in Will County. Our caregivers have been thoroughly screened and have undergone proper training, so you can trust that they will provide your elderly relative with care at home in a compassionate, skilled manner. In addition to care services, our caregivers will also be companions to your loved one.
Whether you need a full-time caregiver for your elderly loved one or need someone to fill in for family caregivers when they take a break, our senior care services can cover these needs.
Assistance with Activities of Daily Living
Upon receiving your call for our elderly care services, we will have one of our representatives go to your loved one's home. There, they will do an evaluation of the home and learn of their specific care needs.
When we know what their care needs are, we then proceed by developing a care plan that covers these needs. Additionally, we develop a schedule for our caregivers and for the required services. Within our senior care services, we can provide a combination of the following:
Custodial Care and Assistance: Everyday personal tasks are something a lot of seniors need help with: restroom use, bathing, getting dressed, and more. Our caregivers will provide help with such tasks to ensure seniors can get through their daily routines.
Light Housekeeping: To make sure your loved one's home stays clean, our caregivers will do light housekeeping activities.
Fall Prevention: For seniors, falls are ones of the most common causes of injury. Our caregivers will do whatever needed to prevent falls, including removing tripping hazards and helping guide clients throughout their homes.
Transportation and Errands: Our caregivers will run errands for seniors and provide them with safe transportation to medical appointments.
Meal Preparation: Elderly individuals need proper nourishment, and our caregivers will make sure of this by preparing them daily meals that account for any dietary restrictions.
Alzheimer's and Dementia Care: For those with Alzheimer's or another form of dementia, specialized care is a necessity. Our caregivers will provide such specialty care, doing things like engaging clients in cognitive exercises that can improve memory (Learn more about our in home memory care services).
Companion Care: Not only will our caregivers provide elderly individuals with great care, but they will also provide them with quality companionship, making conversation and doing fun activities with them on a regular basis.
Hospice Care: If you have a relative who has been diagnosed with either limited life expectancy or a terminal illness, our caregivers can provide them with hospice care to ensure they live their final days with comfort in as little pain as possible.
Post-Surgical Care: Surgery recovery can be a tough process, but our caregivers will provide care and help to those recovering from surgery to ensure they can make a speedy recovery without any setbacks.
Get in touch with Assisting Hands Home Care if you have elderly loved ones in Bolingbrook, IL, or the surrounding areas of Will County who are in need of in-home care services. We employ well trained, skilled caregivers who will provide your relatives with exceptional care. Additionally, we will maintain communication with families.
Contact Us for a Complimentary In-House Assessment
Call (815) 281-5276 to learn more about the senior care services that Assisting Hands Home Care provides to those in need in Bolingbrook, Joliet (partial), Romeoville, IL and surrounding areas in Will County. We will provide you with a free initial in-home consultation.
---
Related services: