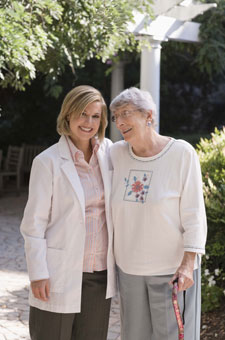 At Assisting Hands Home Care, we take pride in our ability to provide quality companionship and care to you and your loved ones. To ensure that you receive quality home care, we hire qualified caregivers who are trained to provide personal companionship and quality care for seniors and disabled adults.
We ensure that our caregivers are qualified to provide the best home health care because your loved one's health and well-being is important to us at Assisting Hands.
Our caregivers need to pass an extensive background check during the hiring process. Once employed, they are required to receive further training to make sure they can provide excellent companionship and care. Our licensed caregivers are insured and bonded and able to provide home health care to your loved one. We can respond to emergencies because of our First Aid and CPR training.
If you or your loved one needs home health care from Assisting Hands, we provide a representative to assess your loved one's specific care needs and select the best match from our caregivers. Our caregiver will offer a helping hand to your loved one in the form of quality care and social companionship.
We can provide a trained caregiver to your loved one within 48 hours of your call. Call Assisting Hands Home Care at (847) 595-1222 for more information about our in-home care services in Deerfield, IL, and the surrounding areas.