At Assisting Hands Home Care, we can help reduce the risk of falling in you or your senior loved one's home with our fall prevention services in Villa Park, Elmhurst, Lombard and the surrounding areas in DuPage County.  Our caregivers can help your loved ones move throughout the home and get up from their bed and recliner to prevent falling in the home.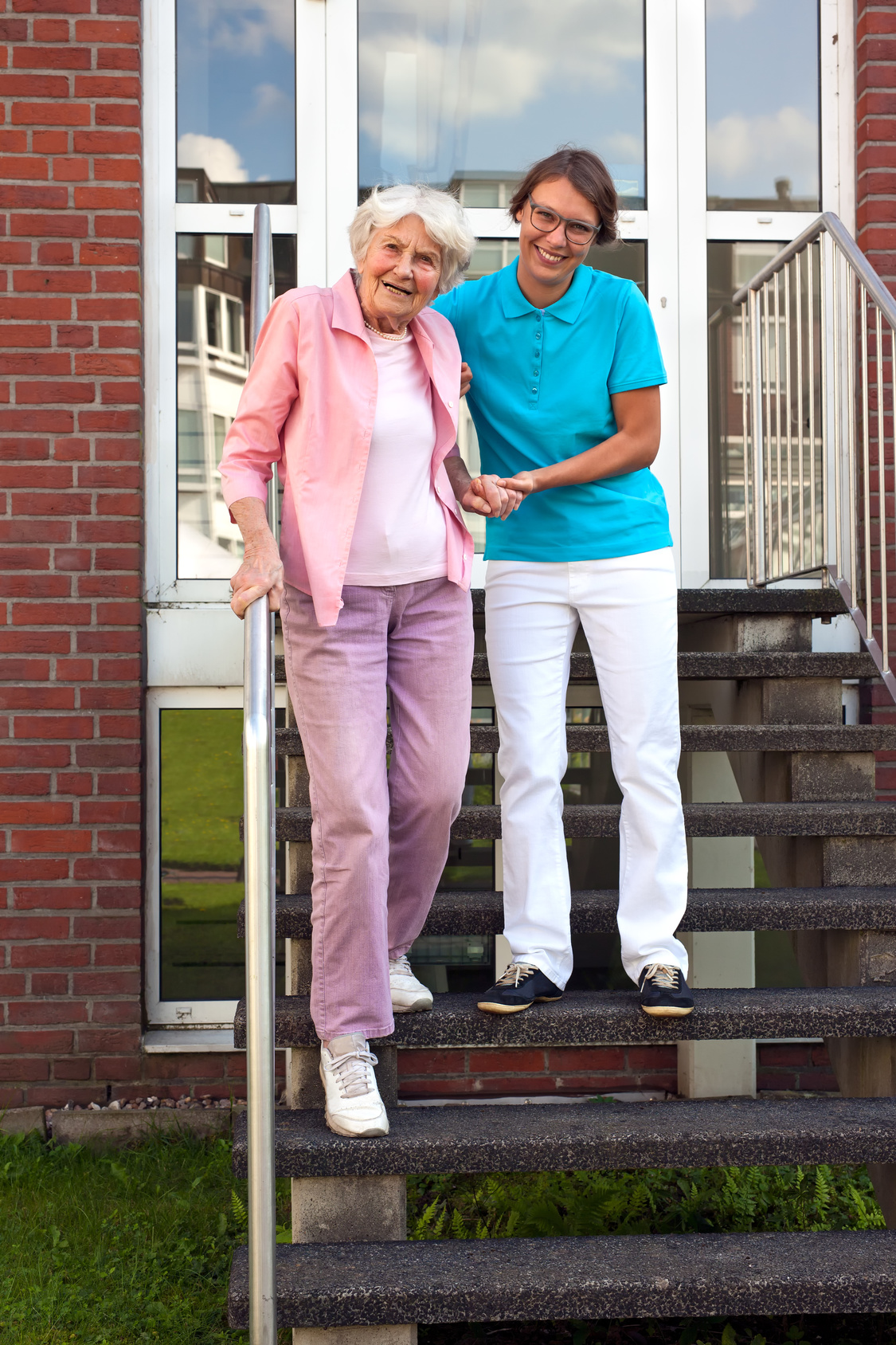 Falls are the top cause of injuries and injury related deaths in seniors over the age of 65.  Seniors are vulnerable to falls because medications, chronic conditions, and aging can make them weak and unbalanced and the injuries they sustain from falling can be quite severe.  The risk of falls increases at the age of 63 and rises again sharply at the age of 70, and those who fall are likely to fall again within 6 months.  However, falling can be prevented with the right actions and effective care.
Assisting Hands Home Care helps seniors at risk of falling in Villa Park, IL with our fall prevention care services.  Our caregivers will help ensure that the home is safe by keeping pathways clear and well-lit and we can provide assistance with walking and transferring.  We know the most common causes of senior falls in the home and effectively prevent them to ensure that your loved ones are safe in their home.
Talk to a Doctor
You must reach out to your doctor if you or a senior loved one has fallen or is at risk of falling.  It is possible that a medical condition is increasing your risk of a fall by causing you to feel dizzy or weak, and your medication can also have side effects that put you in danger of a fall.  Your doctor will evaluate your current medications to ensure that you are not experiencing dangerous side effects and if a medical condition is causing weakness or dizziness, your doctor can prescribe the proper medications to manage these symptoms.
You must always take your medication according to your doctor's instructions and tell your doctor immediately if you are having adverse side effects.  However, you should only stop taking your medication after getting approval from your doctor.
Fall Prevention in the Home
It is possible to greatly reduce your risk of falling in your home by keeping it clean and taking certain precautions.  Make sure the home is free of clutter that can be a tripping hazard and look for and remove possible obstructions like cords, area rugs, and others.
You can further decrease your risk of falls with the following tips:
Keep hallways, stairways, and other walkways well-lit and keep them lit during the night with nightlights
Remove area rugs and tack down loose carpet edges
Wear non-skid shoes when walking through the home
Install grab bars near the toilet and shower in your bathroom
Make sure every stairway has handrails on both sides
Clean up liquid spills that can cause a slip
Ask for help reaching something high up instead of climbing on chairs or stepladders
In-Home Care for Fall Prevention
Falls are scary for seniors and their loved ones because it can happen at any time and cause a serious injury.  The situation is even worse if there is no one there to help after a fall.  Our professional senior home care services are an ideal option for seniors at risk of falling.  Our trained and licensed caregivers can provide effective care services while reducing the risk of falls for your senior loved ones.
We can help prevent falls by doing the following:
Assisting your loved ones as they walk through the home
Helping with transferring into and out of their bed, wheelchair, or recliner
Removing trip hazards from the home and keeping walkways clean
Providing medication reminders so your loved ones are properly medicated
Free In-Home Assessment
Call our home care professionals at Assisting Hands Home Care if you are concerned about your senior loved ones falling in their home.  We will send a representative to the home for a free in-home assessment so we can understand your loved one's care needs and identify tripping hazards within the home.  You can reach us at (630) 313-6160 to schedule an assessment or learn more about our fall prevention care in Villa Park, Elmhurst, Lombard and the surrounding areas in DuPage County.