Three years ago I left my corporate job to launch my own franchise with Assisting Hands Home Care.
People often ask me, "Would you do it all over again?"
100% yes! And, I want the same for you.
Take a minute and
imagine that you
:
✔ Love your work
✔ Make a meaningful difference for other families every day
✔ Have the time freedom to enjoy life with the people you love
✔ Feel successful in your own business (and faster than you thought possible!)
We're only here once, and the chance to live well and serve with heart is all the motivation a person needs. Want to take charge of your life, thrive professionally, and be part of a true family of business owners? Your Assisting Hands Home Care franchise can make all of that possible.
Why Senior Homecare?

Did you know over $90 billion dollars are spent on in-home care services each year?
The senior population in the United States will double to over 70 million people by 2025.
According to AARP, 67% of seniors will need some type of long-term care in the future and nearly
90% of seniors prefer to age in their own homes
.
That's why demand for home care start-ups in New England is growing rapidly! Prime franchise territories are available in Western Massachusetts, Connecticut, New Hampshire, and Maine.
Meet your local Area Rep and Mentor.

Hi There,
I'm Dave Tasto, an entrepreneur, author, and speaker, helping to care for people's loved ones at home and rewriting the rules of what successful business can look like.
I own an award-winning franchise in the Boston, Massachusetts area, which has thrived from the start, even in the face of a global health crisis.
Find more of my philosophy in my book, Thriving at Home. It's a handbook for preventing hospital stays and keeping seniors healthy and happy at home.
There is so much need for this kind of care here in New England, and I can't wait to talk to you about the business ownership opportunities that are available.
Assisting Hands of Boston Northwest was recently awarded Home Care Pulse's 2022 Best of Home Care Provider & Employer of Choice Awards.
(Remember, my journey started just 3 years ago!)
What Does a Home Care Franchise Look Like?

No previous medical or geriatric care experience required.

In fact, some of our most successful franchisees have previous experience in such diverse fields as finance, information technology, accounting and law.

Every day, we provide exceptional caregivers to clients in their homes at scheduled times, up to 24 hours per day. Our services help maintain quality of life for those in need of medical and non-medical assistance.
By meeting the growing need for quality, in-home care, Assisting Hands presents enormous opportunities.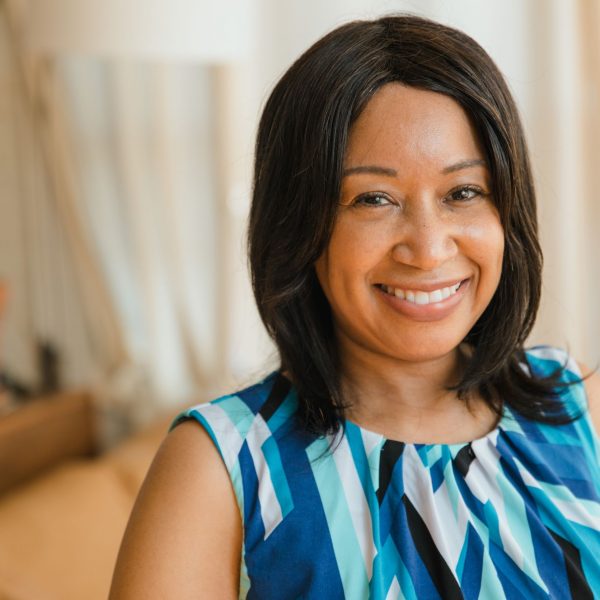 Is Assisting Hands Right for You?

Do any of these sound like you?
You've had success in business and want to build on that.

You're serving everyone's needs but your own in your corporate role.

Your work is fine but it doesn't offer any real meaning.

Your paycheck is limited to a small annual salary increase and you want more.

You really just want something

more

. 
If you're nodding your head, then joining the Assisting Hands family may be just the thing!  Here's what we can offer…
Owning your own home care business means
having control over your income, feeling great about the value of the work, and giving the same opportunity to others
as you grow your team.
One of the things I appreciate most about Assisting Hands is feeling supported by other franchise owners locally and nationally, the solid corporate staff, and of course, other leaders, like me, who are here solely to help you succeed.
What people are saying:
---
Testimonial from
Rating

"Dave was with us often especially at the beginning, helping us focus our marketing plan, joining us on visits to clients, helping interview office staff and training. We called him whenever we had questions and issues and he could always answer them from his experience running his office."
Why Assisting Hands?

Assisting Hands Home Care is
one of the leading and fastest growing, in-home care franchises
. With over 100 territories, we've developed a proven and
scalable business model and a leadership team that is second to none
in the industry.
Assisting Hands Home Care franchise owners are well positioned to capitalize on the growing need for high quality in-home care.
We empower franchisees to do well while doing good.
Here are a few of the benefits:
It takes a special person to become an Assisting Hands franchise owner.  
We're looking for hard-working individuals who share our commitment to excellence and our passion for serving seniors to join our Family of Franchise Owners. Here's why others decided to start their journey…
Our Family of Franchise Owners began with our Founders who cared about each new owner and their success.
We have a strong community of franchise owners in New England who are all committed to helping new owners succeed.
Take The Next Step

Building a senior home care business could be the most rewarding experience of your life! I know you probably have lots of questions, and I would love to answer them. Let's have a conversation.
We will never share your information and all inquiries are kept completely confidential.  If you do not feel comfortable providing your information, simply contact Dave:
Phone: (978)-729-5303