At Assisting Hands Home Care, we provide complete in-home care services in Palm Beach, FL to help senior citizens and adults with disabilities get the care they need to live safely at home.
  Our caregiving staff consists of home health aides (HHA) and certified nurse assistants (CNA) who will provide your loved ones with quality, compassionate care.
Non-Medical Home Health Care from Assisting Hands

For professional non-medical home health care services in the Palm Beach, Florida area, call Assisting Hands Home Care at (561) 781-5885. Request a Free In-Home Consultation.
Assisting Hands Home Care is committed to providing the best possible non-medical home health care to help seniors and adults with limitations who have decided to remain in their homes and receive the care they need.  Our home care services are personalized to accommodate the unique care needs of our clients to ensure their safety and comfort.
The home care plan for your loved ones can include any of the following:
Personal Care/ Custodial Care: Our caregivers will assist your loved ones with activities of daily living (ADLs) including eating, bathing, dressing, toileting, transferring, and other personal care activities.
Meal Preparation: We can help prepare meals each day for seniors who do not cook. Meal preparation includes preparing and serving fresh and nutritious meals as well as cleaning up afterwards.
Errands and Transportation: Our caregivers can help seniors who do not drive by providing rides to important engagements like family gatherings and doctor appointments. We will also help with grocery shopping and other important errands.
Light Housekeeping: We can help your loved ones keep their home clean by taking care of light housekeeping duties like laundry, washing dishes, vacuuming, and taking out the trash. Regularly washing towels and linens promotes good hygiene.
Companion Care: Our caregivers are more than just care providers for your loved ones, we can also provide them with meaningful social companionship. We get to know your loved ones through friendly conversation, and we will keep them engaged in their favorite activities.
Alzheimer's and Dementia Care: Seniors suffering from Alzheimer's and dementia benefit from remaining in the familiar environment of their home, but they need professional care to live at home safely. Our caregivers can provide personal care and assistance to those affected by dementia and do memory exercises with them to keep their minds stimulated.
Parkinson's Home Care: We can provide effective personal care and assistance for those who are living at home with Parkinson's disease.
Respite Care: If a member of your family is providing full-time care for a senior loved one, it is important for them have some time off. Our respite care services allow family caregivers time off as one of our caregivers will take over providing care for your loved ones.
Post-Hospitalization Care: It is very important for seniors and adults coming home from the hospital after a surgery or illness to rest, eat well, and hydrate while following their discharge instructions. Our caregivers can help with the recovery by ensuring that your loved ones follow their discharge instructions, take their medications, and get plenty of rest.
Hospital Sitting: Those who are in the hospital for an illness or injury will get medical care from nurses and doctors, but these professionals don't provide much for personal care and assistance.  We provide patient sitting services in which our caregivers will provide personal care for your loved ones while in the hospital and we will act as their advocate.
24-Hour Home Care/ Live-In Caregivers: We can help care for seniors and adults who need a caregiver present 24 hours a day with our live-in and 24-hour home care services. One of our caregivers will live in the home with your loved ones and provide care and assistance before switching with a second caregiver after 3 or 4 days with our live-in care services.  We will assign multiple caregivers who switch shifts every 8-12 hours to provide 24 hours of attentive care with our 24-hour home care services.
Hospice Home Care (non-medical): We can help seniors who are receiving hospice care with our supplemental hospice support services. Our caregivers will help with things that traditional hospice care does not cover like personal care, housekeeping, and meal preparation.
The following people can benefit the most from our in-home care services:
Seniors aging in place
Disabled adults
Seniors and adults recovering from surgery
Expectant mothers (we do not have a pediatric license)
Hospice patients
In-Home Care Assessment
Assisting Hands Home Care provides home health care services that are personalized to cover the unique care needs of each of our clients.  Our home care services always start with an in-home assessment with you and your loved ones so we can evaluate their care needs. This helps us form an appropriate care plan and schedule to cover their specific needs, and we can adjust the care plan to accommodate changing needs.
You can rest assured that your loved ones are in good hands with our certified, trained, bonded, and insured caregivers. We will provide the best possible care for your loved ones and always treat them with the respect and compassion they deserve.  Our caregivers are also experienced in providing effective home care for those with Parkinson's, Alzheimer's, and other conditions.
Call Assisting Hands for Home Care in Palm Beach, FL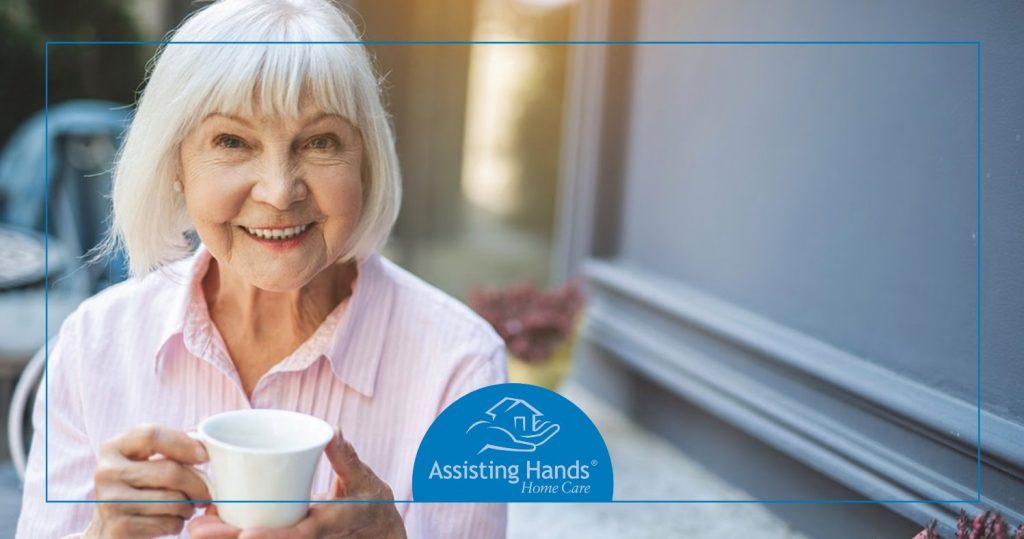 If you or your loved ones could benefit from our in-home care services in the Palm Beach, FL area, call us at (561) 781-5885 to set up a free in-home assessment.