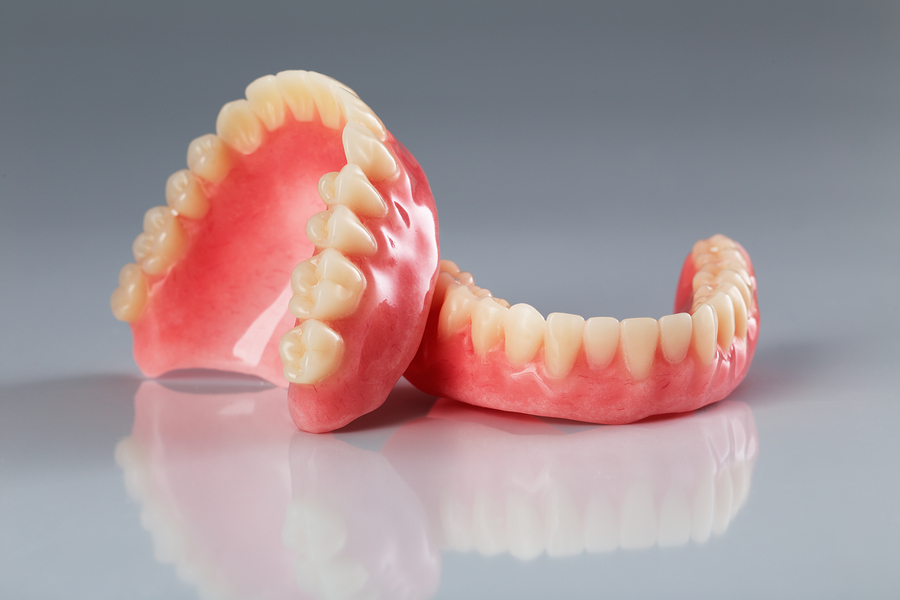 Caregiver Tips for Cleaning Dentures
As aging loved ones rely more and more on family caregivers and elder care assistants, they often turn important tasks in grooming and hygiene over to others. Cleaning and caring for dentures is one of the first tasks that becomes difficult for seniors to do well as they experience increased difficulty with fine motor skills. Whether seniors have a hard time because of arthritis or other physical limitations, it's no problem for family caregivers and elder care aides to step in and take over denture cleaning responsibilities.
Cleaning Dentures
After ever meal, it's a good idea for dentures to be rinsed out. Often this is not possible, but if the elderly loved one is at home, there should be no problem with this quick cleaning. At the end of every day, dentures need to be brushed clean with mild soap and lukewarm water, using a soft-bristled toothbrush. Hard bristles can scratch the surface of the dentures and damage them.
It's important to get the dentures clean and get rid of any plaque, bacteria and denture adhesive that may be clinging to the surface of the dentures. Whenever family caregivers or elder care aides are cleaning dentures, they should do so over a soft cloth or towel. Dentures break easily and should be protected from falling on hard surfaces.
Storing Dentures
Dentures are excellent for seniors in the day, but at night their mouth tissues need to rest from use. That's why family caregivers and elder care assistants should learn how to prepare dentures for the night. The elderly person's dentist should have provided a special storage container, or they are also available commercially. The container lets the dentures soak in either water or a commercial dental solution. If the dentures dry out, they could lose their shape or become damaged permanently.
Repairing Dentures
It's possible for seniors to damage their dentures, sometimes by dropping them or doing something they shouldn't, like using toothpicks. If family caregivers or elder care assistants discover that the elderly person's dentures are bent or broken, they should not attempt to repair them on their own. Instead, they need to make an appointment with the dentist for an evaluation and any repairs.
Regular dental visits are important for elderly people with dentures to ensure they are fitting properly. Poorly fitting dentures can cause mouth sores or lead to bacterial or fungal infections in the mouth. As the senior loved one's mouth changes shape, dentures may need to remade or re-aligned to still work well for them. Dentists can also advise on any questions caregivers might have about denture care.
When family members take on the responsibility of hygiene and grooming for their aging loved ones, they shouldn't overlook denture care. Even if it is strange and unfamiliar, it won't take long for caregivers to get used to cleaning and storing dentures and figure out where to go if there's a problem.
Source:
http://healthguides.healthgrades.com/understanding-oral-health-care/9-tips-for-denture-wearers
If You Or An Aging Loved One Are Considering Hiring Professional Elder Care in Royal Palm Beach, FL, Please Contact The Caring Staff at Assisting Hands Home Care at 561­-829­-3080 Today.