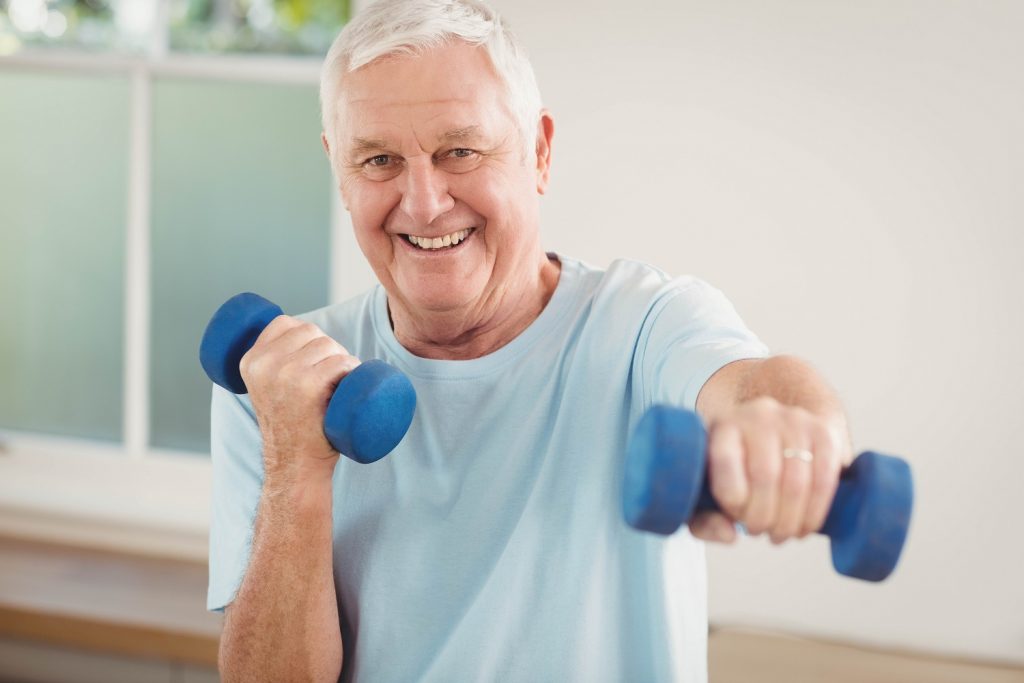 Tips to Motivate Seniors to Exercise
Active seniors are healthier seniors. Regular exercise contributes not only to improved physical health but greater emotional well-being. While some seniors cringe at the thought of exercise, others are natural athletes. Here are tips to inspire the elderly to get active.
The first way to motivate seniors to exercise is to communicate its many health benefits. Many common diseases, such as heart disease, osteoporosis, and diabetes, can be prevented when older people exercise regularly. Even light exercises, like walking, are essential to preventable disease management.
Exercise also improves the overall function of the immune system. This health benefit is especially important, considering that the health of older people's immune system naturally declines with age. A robust immune system strengthened by exercise is key to warding off various infections and diseases.
Improved mental well-being is an outcome of engaging in regular physical activity. Endorphins (most commonly known as feel-good hormones) are released during exercise. As a result of the endorphins produced during exercise, seniors feel a sense of satisfaction and experience less stress.
Along with feeling good, seniors who exercise boost their memory and cognitive function. Studies show that regular physical activity lowers the risk for dementia, no matter at what point a senior begins an exercise routine. After a workout, seniors also sleep better, which is important for those suffering from insomnia.
Seniors develop muscle strength and flexibility after working out. Along with these desired outcomes come improved balance and coordination. The combination of these factors (strength, flexibility, balance, and coordination) reduces seniors' risks for falls and helps them stay independent longer.
Physical activity can be enjoyed in groups or classes. The social engagement experienced by seniors who participate in group exercises is critical to warding off loneliness, social isolation, and the subsequent feelings of depression. Developing important social ties also gives seniors a sense of purpose.
The boost in mood, energy, and confidence should be enough to motivate any senior to exercise. However, older people who feel tired, are extremely busy, or suffer from bodily aches and pains will be less motivated to get moving. Overcoming a lack of motivation can be done with these tips.
Tip 1: Add fun to exercise
Adding an element of fun to physical activity is a strong motivator. Seniors are encouraged to find an activity they enjoy, which will make exercise an event to look forward to. Incorporate variety into the exercise routine or change it up every now and then for added excitement.
For example, golfers should walk instead of using a golf cart. While walking on a local nature trail, take and share photos. Swim or join a senior aquatics class. Single seniors can sign up for a dance class, even without a partner. Take the neighbor's dog for daily walks.
Tip 2: Visualize being stronger
Visualization techniques are powerful and can help seniors reach their physical activity goals. An elderly person may visualize herself being able to lift the grandkids, which can motivate her to start strength training. Or, the senior may see herself dancing at a wedding, prompting her to join a dance class.
Tip 3: Set manageable goals
Setting small physical activity goals is a motivator, especially when the goals are achieved. Managing 30 minutes of exercise per day can seem overwhelming for seniors who live a sedentary lifestyle. Instead, the elderly are encouraged to create realistic goals that can be accomplished.
Older people may aim to take the stairs instead of the elevator. When shopping, park farther away and walk. Start with a goal of walking 10 minutes per day. Two weeks later, increase the walks to 15 minutes daily. Seniors should continually expand their exercise goals as their confidence grows.
Tip 4: Keep track of progress
Today's technology, from fitness tracking apps to step trackers, make monitoring activity progress easy. Plus, research shows that wearing fitness trackers is linked with an increase in physical activity. Seniors who log their exercise sessions will see the progress they've made, which is a motivator in itself.
Seniors might consider rewarding themselves when they see they've reached a milestone. An elderly adult who has reached 10,000 steps in one week, for instance, might treat himself to a new pair of shoes or a bestselling novel. Building in rewards with each milestone achieved is a great motivator.
Tip 5: Turn exercise into a social event
Aging individuals who add a social element to exercise will stick with it. Seniors who walk with a partner are more likely to adhere to the activity than those who walk alone. Not only is exercising with a friend enjoyable, but it helps the senior stay accountable.
Furthermore, seniors who are avid social media users might post their daily exercise achievements. Others are likely to cheer on the senior, motivating her to continue. Professional caregivers are excellent walking companions, too, and offer the motivation to get moving.
Staying physically fit is an important part of aging. When your elderly loved one needs encouragement to exercise or could use the physical support of a caring professional, turn to Assisting Hands Home Care. We are a reputable home care agency with years of dependable elder care experience.
Our teams of trained caregivers offer support with the activities of daily living. We help seniors complete personal hygiene tasks, provide safe transportation to doctors' offices, exercise classes or senior centers, perform light housekeeping, give timely medication reminders, and serve as pleasant companions.
Companion care reduces seniors' feelings of loneliness and isolation. Compassionate caregivers are invested in the emotional well-being of care recipients. We stimulate seniors' minds with games and develop strong bonds with them through conversations about their hobbies or life histories.
Assisting Hands Home Care services are flexible, ranging from respite care to 24-hour care. Seniors and adults with limitations benefit immensely from our comprehensive non-medical home health care services in BallenIsles, Boynton Beach, North Palm Beach, Jupiter, Palm Beach, Palm Beach Gardens, Royal Palm Beach, Singer Island, Wellington, West Palm Beach and the surrounding areas. Call us at (561) 781-5885 to schedule an in-home consultation and start on a path toward improved health and well-being.
Latest posts by Assisting Hands (see all)