Protect Your Senior Loved Ones from Becoming Victims of a Scam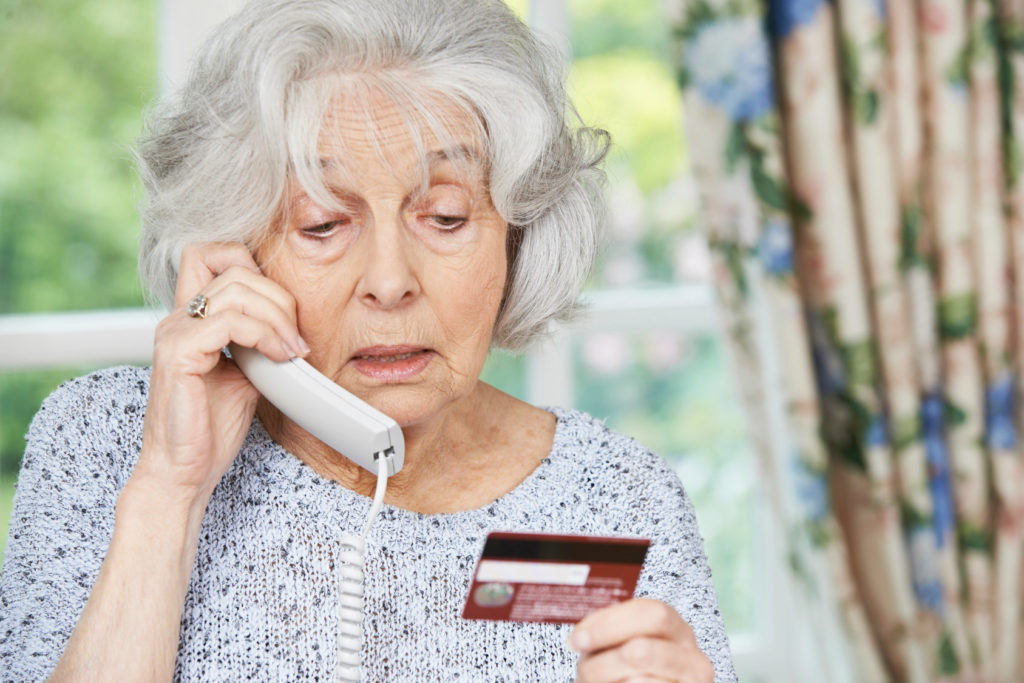 Every year, millions of seniors become victims of some form of elder fraud. Schemers specifically target the elderly and walk away with over $3 billion annually. Families who utilize the services of professional caregivers help protect their aging loved ones from con artists.
Why are seniors targeted by swindlers?
Seniors are a prime target for fraudsters for numerous reasons. Oftentimes, older individuals are financially well-off, own their own homes, and possess good credit—attributes that attract scammers. Aside from financial well-being, the health of aging adults makes swindling them seem easier.
Specifically, seniors who experience cognitive decline may not remember important details about the scammer or the scam itself when reporting fraud to investigators. Swindlers are aware of the likelihood of cognitive impairment in the older population and use it as an advantage.
Some elderly individuals who are victims of a scam will not inform family members. Feeling ashamed of being scammed holds seniors back. Or aging people who've been a target of fraud may feel their adult children will no longer have confidence in their ability to independently manage finances.
What scams target the elderly?
1. Covid-19 Vaccine Scams
An effective Covid-19 vaccine has been developed and is free to all Americans. Con artists, however, will attempt to convince seniors that the vaccine comes with a financial cost. Vaccine scams also include asking for payment to be added to a waiting list and offers for further testing.
Seniors who are supported by family or professional caregivers are protected from Covid-19 scams. Caregivers who transport seniors to vaccination sites are aware that Covid-19 vaccines are free and will step in when an elderly care recipient is told otherwise.
2. Medicare Fraud
Medicare is available to every citizen aged 65 and older. As a result, healthcare scams are prevalent. One scam involves tricksters informing a senior that she needs a new Medicare card; and, in order to obtain one, the senior must provide a social security number.
Seniors must be cautious when asked for personal identification information. Professional or family caregivers who are aware of suspicious Medicare-related activities directed at care recipients are advised to report the incidents to the local Senior Medicare Patrol or call 1-800-MEDICARE.
3. Romance Scams
Lonely older adults are often victims of romance scams, which lead to more financial losses than any other type of elder fraud. Romance scams involve fraudsters falsely expressing romantic interest to seniors via online dating sites or social media platforms and convincing them to send money.
Seniors in their 60s lose an average of $6688, and those in their 70s lose an average of $10,000 to romance scam artists. Aging adults who believe they are in legitimate relationships go so far as to refinance their homes, empty their bank accounts, or deplete life savings.
The FBI warns to never send money, jewelry, gift cards, or checks to unverified individuals. Seniors who are involved in a potential romance scam should heed the concerns of family and caregivers. If the relationship seems like a scam, caregivers should report it to the Federal Trade Commission.
4. Charity Schemes
Conmen exploit the goodwill of elderly individuals by posing as representatives of charitable organizations and asking for financial contributions over the phone or in person. The fraudsters may attempt to steal seniors' identities in addition to benefiting from their funds.
A professional caregiver who monitors an elderly care recipient's phone calls will report the attempt at charity fraud to the senior's family members. Upon recognizing the request as a charity scam, the caregiver will immediately disconnect and end all communications with the perpetrator.
5. Grandparent Scam
Posing as a relative in distress is another devious way schemers target the elderly. The fraudster calls the senior, pretending to be a grandchild and needing immediate financial assistance. Oftentimes, the trickster will intentionally cry in order to disguise his voice and remain unrecognizable.
Phone monitoring by professional caregivers is invaluable in such instances, too. The caregiver will intercede and call the senior's family to confirm that the situation is legitimate. Plus, the caregiving professional will be able to report the incident to the local authorities.
6. Internet Schemes
Fraudsters send phishing emails to obtain personal information from unsuspecting seniors. The conman creates an email that looks like it originated from an official bank or credit card and requests bank account details or passwords to fix an account problem.
Family members and caregivers should encourage their elderly loved ones to go directly to the bank or credit card website rather than click on a link within the suspected phishing email. Seniors or caregivers may then check account details on the bank's official website.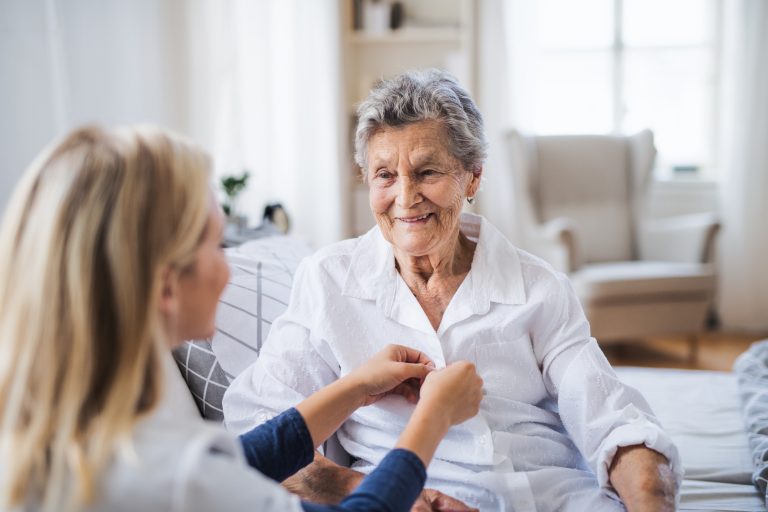 Assisting Hands caregivers, along with family members, help protect seniors from fraud. Rather than let your aging loved one live alone, hire in-home support from Assisting Hands Home Care. While our caregivers are pleasant company, we also take responsibility to protect seniors in everyday life.
Seniors who live alone are vulnerable to feelings of loneliness and isolation—which can make them more susceptible to deceit by scammers. Assisting Hands caregivers, however, prevent loneliness by giving seniors healthy and safe social outlets.
Moreover, while in the home, they may monitor calls and report to family members if they perceive any potentially suspicious activities.
Assisting Hands Home Care service providers also support care recipients with activities of daily living. We shop for groceries, provide transportation to the senior center or doctor's office, discreetly help with personal hygiene tasks, and give timely medication reminders.
Our companion care services are flexible and may be scheduled as needed. Families may request care once a week or every day, certain minimums apply. We also provide a range of nonmedical care options, including 24-hour home care, live-in care, memory care, and respite care. A caregiver can be dispatched within 24 hours.
Protect the overall well-being of your elderly loved one by scheduling a complimentary in-home consult with Assisting Hands Home Care. We'll develop a care plan that suits the senior's care needs. Our caregivers are privileged to serve seniors in the communities surrounding Palm Beach, Florida.
Latest posts by Assisting Hands (see all)