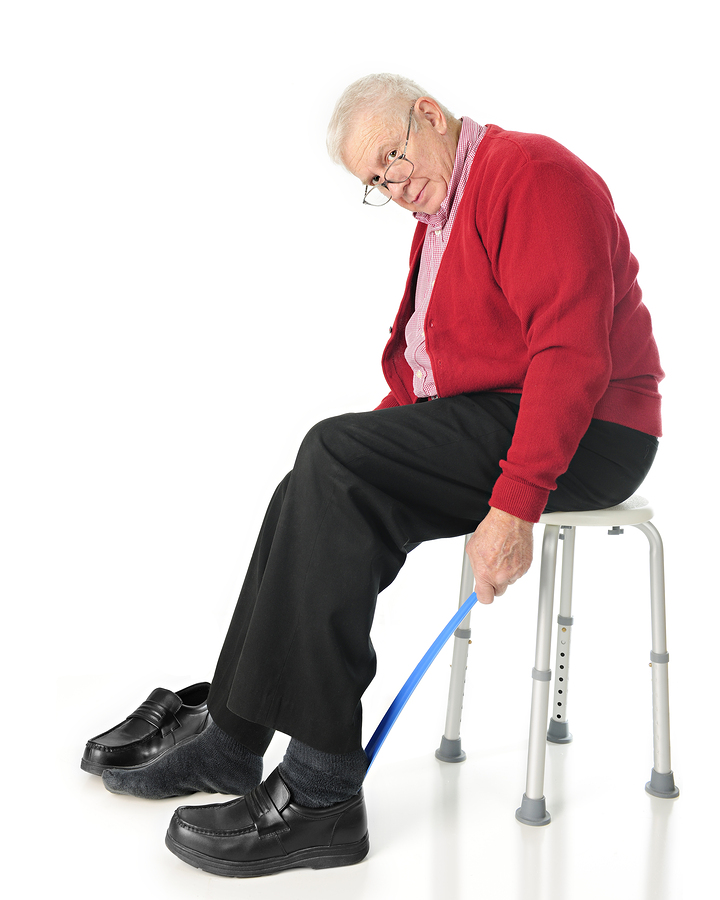 What Dressing Aides Can Do For Elderly Adults
All kinds of health problems such as tremors, arthritis, surgery, stroke or other chronic conditions make it hard for many elderly adults to get dressed and undressed. If getting dressed is a constant struggle for your elderly relative, consider getting some inexpensive dressing aides.
Smart, affordable and effective, these simple dressing aides can eliminate a lot of the struggle that elderly adults face when getting dressed and undressed, especially when they are at home alone.
Button Hooks
Button hooks compensate for stiff and arthritic fingers that can no longer maneuver a button through a button hole. In no time, the button hook goes through the hole and loops around the button. Similarly, zipper hooks go through the bottom of a zipper pull, giving the elderly adult something substantial to hold onto as they zip and unzip a coat, fly or cardigan.
Dressing Sticks
This multi-tool is a wooden or plastic stick about three feet long with hooks on each end. Elderly adults can use it to extend to the floor when they cannot bend over or stoop. For example, they can loop one of the hooks into the belt loop of their pants and pull them up. Dressing sticks are also good for picking clothing items up from the floor. Some dressing sticks even come with a shoehorn on one end instead of a hook, providing even more help for seniors in getting dressed.
Grab Sticks
When something needs picked up from the floor, elderly adults should consider a grab stick. With an easy-to-use trigger device on one end and a claw on the other, a grab stick can be a versatile device that gives seniors a lot of freedom. Not only can they be used for clothes, but they can also retrieve anything on the floor that the elderly person might need.
Sock Helper
The bending and reaching required to put on socks is nearly impossible for some seniors. A sock helper stretches the opening of the sock so the elderly person can place their foot inside. Then, they pull it onto their foot using the long handles. Similar frames support compression socks, which are notoriously difficult to put on alone.
Adaptive Clothing
While adaptive clothing isn't a took, they are extremely influential in giving seniors nice things to wear that fit what they need. Examples of adaptive clothing include elastic waist pants and skirts, shoulder snap shirts, one hand adjustable belts and Velcro shoes.
If there's any way to let it happen, family caregivers should do what they can to keep their elderly relative as self-sufficient as possible. Dressing aides make it so an elderly person can continue to dress themselves every morning and undress themselves every night. It may seem like a small thing to an elder care assistant or a family caregiver, but to an elderly adult, completing this task alone givers them a lot of pride.
Source:
https://www.nextavenue.org/assistive-technology-helps-people-age-place/
https://www.aafp.org/afp/2011/0815/p405.html
If You Or An Aging Loved One Are Considering Hiring Professional Elder Care in Palm Beach, FL, Please Contact The Caring Staff at Assisting Hands Home Care at (561) 781-5885 Today.