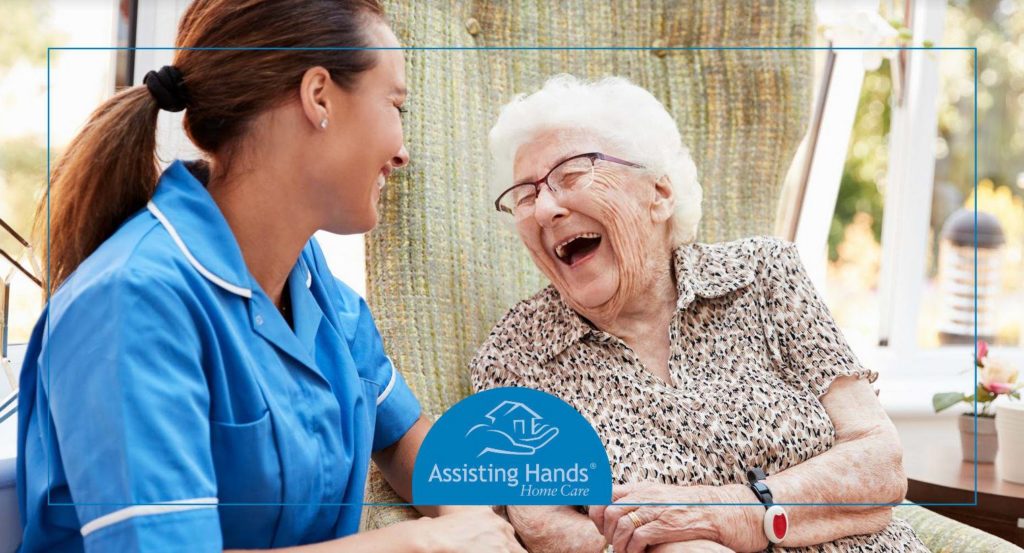 At Assisting Hands Home Care in Dallas, TX, we provide high-quality home care services for senior citizens and adults with disabilities so they can live safely and comfortably at home in Dallas, Richardson, Park Cities TX, and surrounding areas. (See All Served Areas).  Our clients are cared for by our highly qualified caregivers who are passionate about providing the best possible care.  We are now hiring caregivers who are interested in making a career out of providing home care for seniors and adults in their homes.
Why You Should Work at Assisting Hands?
Assisting Hands Home Care in Dallas, TX is a great place to work for those who are passionate about caregiving.  We have received the Best of Home Care Employer of Choice Award from Home Care Pulse which is awarded to home care providers that value the contribution and satisfaction of their caregivers for THREE years in a row!  To earn this award, at least 12 employees need to be surveyed and answer positively about their experience working for their employer.  We truly value our caregivers and their dedication to providing our clients with the best possible home care.
Professional Caregiving Jobs
If you have a passion for caregiving or work as a volunteer and want to make a living providing care, you can find a rewarding caregiving career at Assisting Hands Home Care.  We are looking for caregivers that not only have the passion to provide care, but also the interpersonal skills to be a caregiver and companion for our clients.  Having a record of good communication skills and responsibility is a must.  We also prefer that you have your own reliable means of transportation and know-how to work in a kitchen to prepare meals.  Upon hire, you will be trained further before being matched with a client.
Caregivers at Assisting Hands Home Care in Dallas, TX get the following benefits:
Flexible hours
Competitive pay
Time and a half pay on holidays
Supportive family atmosphere
Bonuses for referring friends and other Caregivers
Requirements:
Consistent work history that establishes your reliability
Proof of employment eligibility
State and national background check completion
Reliable transportation and motor vehicle report
CPD card
TB test
8 hours of training to be completed upon hire
Preferred Requirements:
At least 2 years of experience as a caregiver or CNA
Experience with dementia patients
Experience working with patients with a variety of conditions such as Alzheimer's disease, multiple sclerosis, Parkinson's disease, etc.
Ability to transfer up to 225 pounds
Open availability
Contact Assisting Hands Home Care
If you are interested in starting a career in caregiving for Assisting Hands Home Care in Dallas, TX, give us a call at