Assisting Hands Home Care provides complete in-home care services for senior citizens and disabled adults in Coppell, Dallas, Highland Park, Richardson, University Park TX, and the surrounding areas of Dallas and Tarrant counties (See All Served Areas).  Each of our caregivers is licensed and trained to help seniors and adults with disabilities with non-medical care so they can continue to live in their homes.
Many people find comfort and refuge in their home, especially if they have been living in the same home for a number of years.  Because of this, senior citizens and adults with disabilities may be reluctant to leave their homes when they need care.  Fortunately, the strong desire of seniors in the baby boomer generation to remain at home has led to an increase in the availability of in-home care services to help those who have decided to age in place.  Some families may be able to help their aging loved ones in their homes at first, but as they get older and their needs increase, families may require additional help.
Home Care Agency Serving Dallas, TX and the Surrounding Areas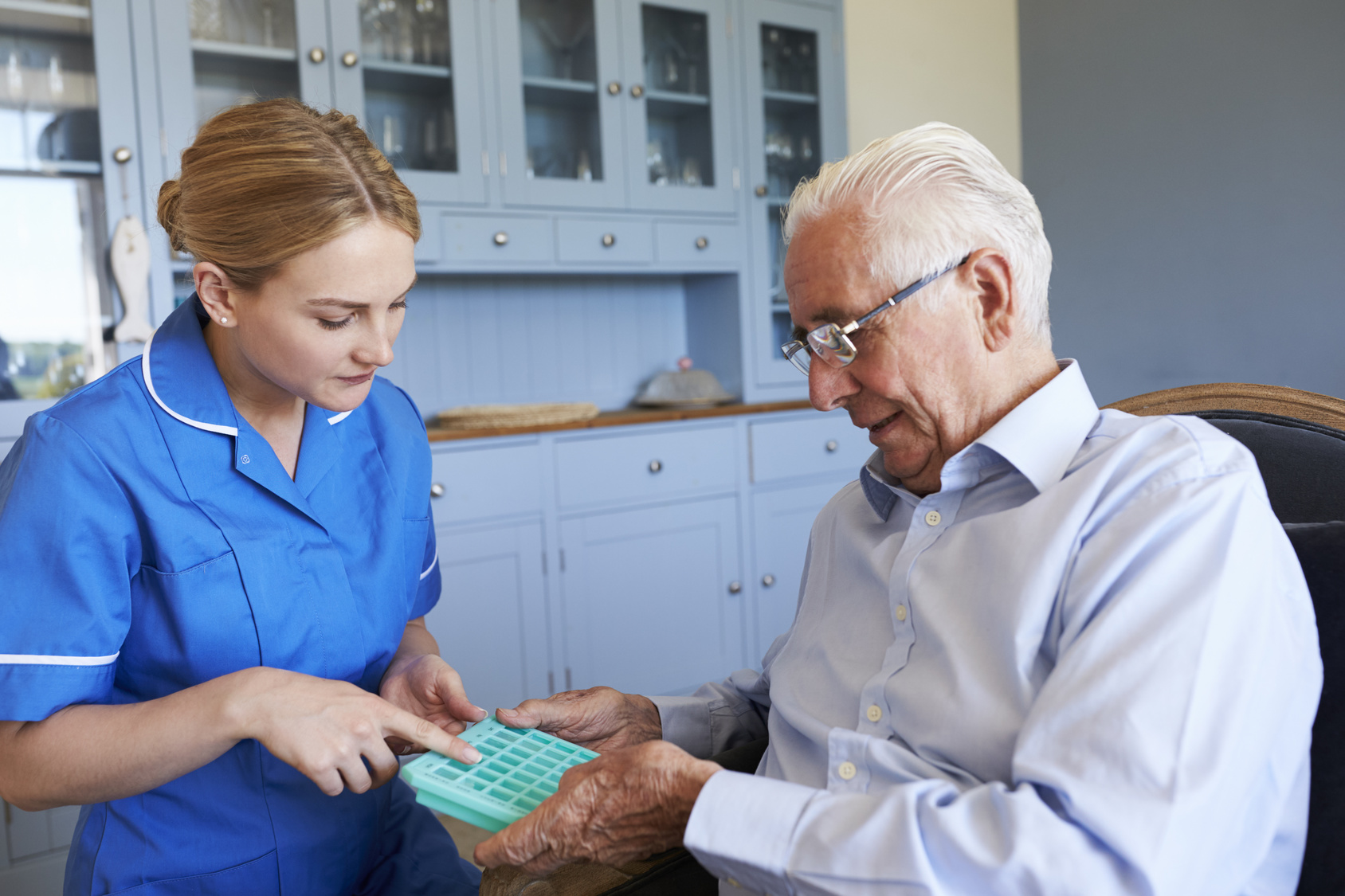 As a full-service home care agency, we offer a wide range of home care services for adults with disabilities and senior citizens who have chosen to age in place in Dallas, TX and the surrounding areas.  We will work with you and your loved ones to form custom care plans that will cover their unique needs and allow them to live safely and comfortably.  Your loved ones will receive quality, compassionate care from our trained and licensed caregivers.
Each caregiver that we send to your loved one's home is licensed, bonded, and insured, and they have completed a background check and additional training.  They can also provide First Aid and CPR if needed and respond to emergencies.  Our caregivers will not only provide your loved ones with quality care, but also with respect and compassion as they become a companion for your loved one as well.

For professional in-home care services for seniors and adults with limitations in Dallas, Texas, call Assisting Hands Home Care Agency at (214) 760-6944.
In-Home Care Services
We start our in-home health care services by carefully assessing the care needs of your loved ones.  We will then form a complete care plan that may include any of the following:
Personal Care and Grooming: It is common for seniors and disabled adults to have difficulty with their self-care activities or activities of daily living (ADLs). Our caregivers can assist your loved ones with their personal care and grooming activities including dressing, bathing, oral hygiene, toileting, and ambulation.
Senior Transportation and Errand Services: When seniors give up driving, they give up a little bit of their freedom. Our caregivers can help your loved ones get around to doctor appointments, family gatherings, and the grocery store with our errands and transportation services.
Companion Care: When your loved one is in our care, they will receive more than just a caregiver. Our caregivers will establish a personal relationship with your loved ones to be their companion as well.
Senior Home Care: We can help you keep all of the care your loved one receives under control by coordinating medication reminders and doctor visits and working with family caregivers.
Meal Preparation: Many seniors and disabled adults cannot cook for themselves. Our caregivers can provide meal preparation to ensure that your loved ones get good, regular meals.
Light Housekeeping: Our caregivers will help take care of certain light housekeeping tasks that may be difficult for your loved ones to handle including vacuuming, dusting, laundry, and emptying trash.
Alzheimer's and Dementia Care: It is important for those who are suffering from Alzheimer's disease and other forms of dementia to receive the care they need in their home. Our caregivers are trained to provide effective memory care for those suffering from these conditions.
Respite Care: We can work with family caregivers to provide respite care and allow them some time off. Our caregiver will arrive at scheduled times to take over the care for your loved ones and give the family caregiver a break.
Post-Operative Care: Returning home from surgery or a hospital stay can be difficult for seniors. Our caregivers will provide your loved ones with the care they need when they return home from the hospital to help them with their recovery and prevent a setback.
Live-In Caregivers / 24-Hour Home Care: If your loved one has a condition that requires 24-hour assistance, we can help with our live-in and 24-hour care services. Our live-in care services will ensure that a caregiver is always in the home and our 24-hour care services are more attentive as two caregivers switch shifts every 12 hours to remain awake 24 hours a day.
Overnight Caregivers: Some families feel uncomfortable leaving their loved ones home at night in case they need assistance or there is an emergency. With our overnight care services, our caregiver will arrive in the evening and stay throughout the night to provide any assistance needed.
You can expect our professionals to work with you and your loved ones to form a comprehensive home health care plan that covers all of your loved one's needs.  During our initial consultation, we will assess the care needs of your loved ones and base our care plan on their needs.  We will also assign a caregiver who we believe is best suited to provide care given the specific situation.  Our care plans are flexible so they can be adjusted if the care needs of your loved ones change.
Call Assisting Hands Home Care for a Free Consultation
Give our professionals at Assisting Hands Home Care a call if your loved ones in Dallas or Richardson, TX could benefit from our home care services.  You can reach us at (214) 760-6944 to schedule an in-home consultation.
---
Client Reviews
Review by Larry K.
Home Care
Rating 5

"The caregivers have a good nature, and they help me come up with ideas for my husband's care."
Review by Georgine S.
Home Care
Rating 5

"The caregivers connect with my wife and provide her appropriate companionship. They're really very good at keeping me posted on what needs to be done. They keep her happy and connected."
Review by Sue W.
Home Care
Rating 5

"She is the only one I can count on. She is polite. She is nice."
Review by Frank H.
Home Care
Rating 5

"They were just sensitive to his needs and paid attention to what he needed."
Review by Shirley L.
Home Care
Rating 5

"They really know the ins and outs of taking care of a senior. They know how to get them from a car to the building, even if it is raining. They know what to look when walking with an elderly person."
Review by Ann V.
Home Care
Rating 5

"Patricia was matched to my mom's needs very well! She only likes her and no one else."